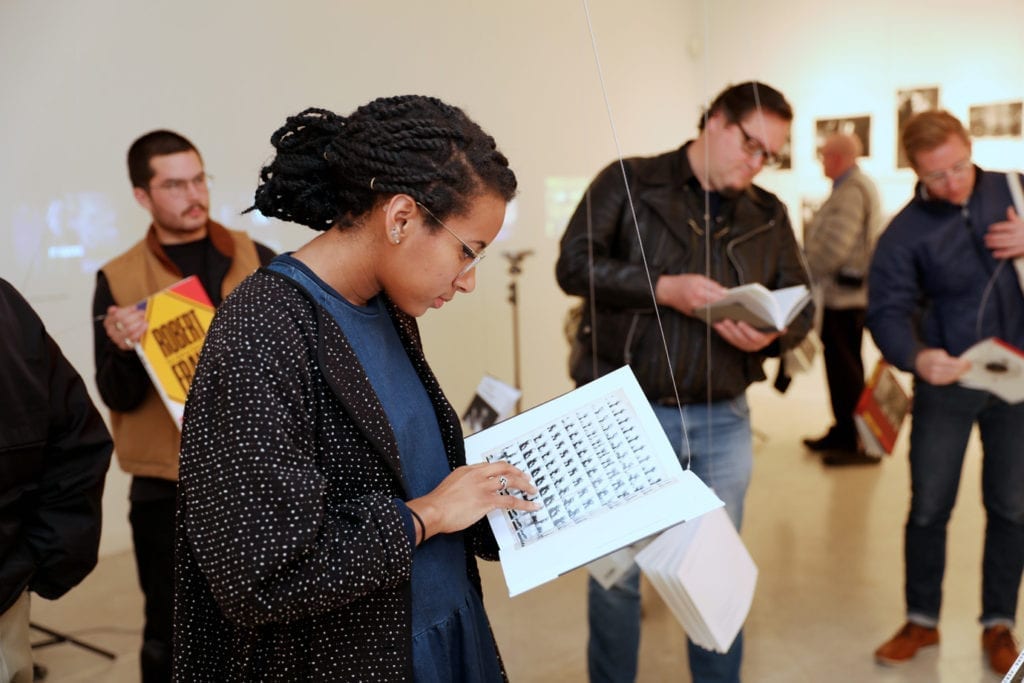 Houston Center for Photography enjoys a long-standing reputation for presenting exhibitions and educational programs that are of the highest cultural and artistic merit. As one of the only organizations in Houston focusing on the presentation of contemporary photography, HCP fills a particular niche within the city's vibrant and diverse visual arts landscape. Both local and national media outlets regularly review our exhibitions and we collaborate often with many local organizations. HCP is dedicated to exhibiting important work that is not being shown elsewhere in Houston.
---
Mission and Location
HCP's mission is to increase society's understanding and appreciation of photography and its evolving role in contemporary culture. HCP strives to encourage artists, build audiences, stimulate dialogue, and promote inquiry about photography and related media through education, exhibitions, publications, fellowship programs, and community collaboration. HCP is a 501(c)(3) nonprofit organization serving as a resource to its members and the community with programs that have regional and national impact. HCP is located at 1441 West Alabama in the Museum District of Houston.
For more information, please call (713) 529-4755 or visit www.hcponline.org.
As an Equal Opportunity Employer, Houston Center for Photography is committed to enhancing our community and encourages applications from qualified individuals with varied backgrounds, experiences and ideas who would increase the diversity of HCP.
Current Opportunites
Communications and Engagement Coordinator
Exhibitions and Programs Coordinator
Volunteer Opportunities
Volunteering is where the heart is. During certain times of the year, HCP will need help with preparing for large events. If interested, please email and ask to be placed on the volunteer opportunity email list.
Email HCP for Volunteer Opportunities
Interested in Interning at HCP?