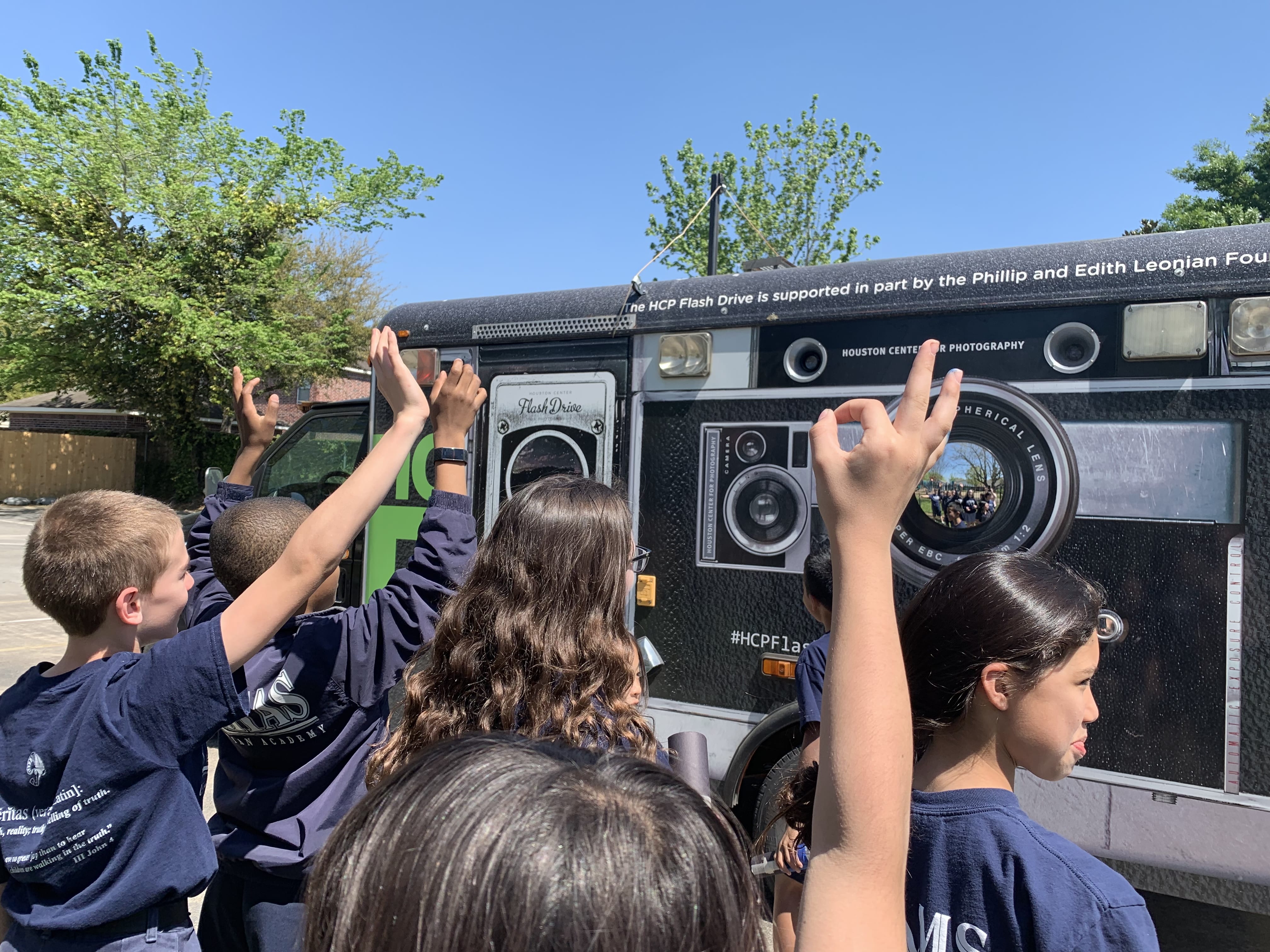 The Flash Drive is HCP's mobile photography education unit which provides community education programming through one-time visits to local schools, community centers, and festivals.
Housed in a repurposed ambulance, the Flash Drive is a working camera obscura—an optical device developed in the 9th and 10th centuries used by scientists, artists, and architects to observe and record images of their environments. Visitors to the Flash Drive are invited to observe the environment through a larger and smaller camera obscura, learning about the science and history behind the development of the camera as we know it today.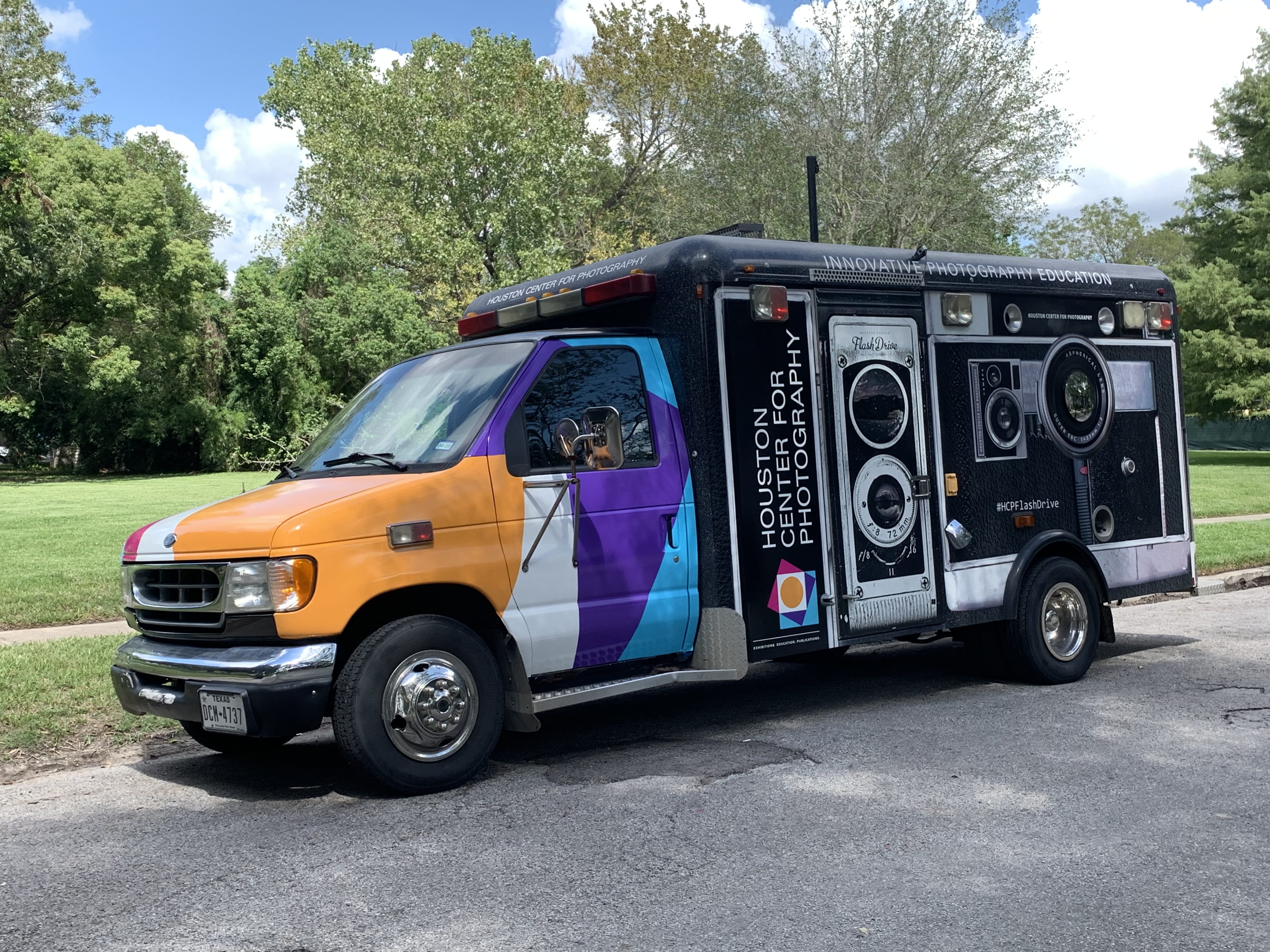 Flash Drive visits are provided in partnership with schools, community centers, and festivals throughout Houston.
To learn more about the Flash Drive and how you may bring it to your organization or event, please contact our Access and Community Education Associate by e-mail below.
Download our "How Does a Camera Work?" lesson plan, which introduces students to the science behind the camera, addressing 5th Grade Science and Art TEKS.