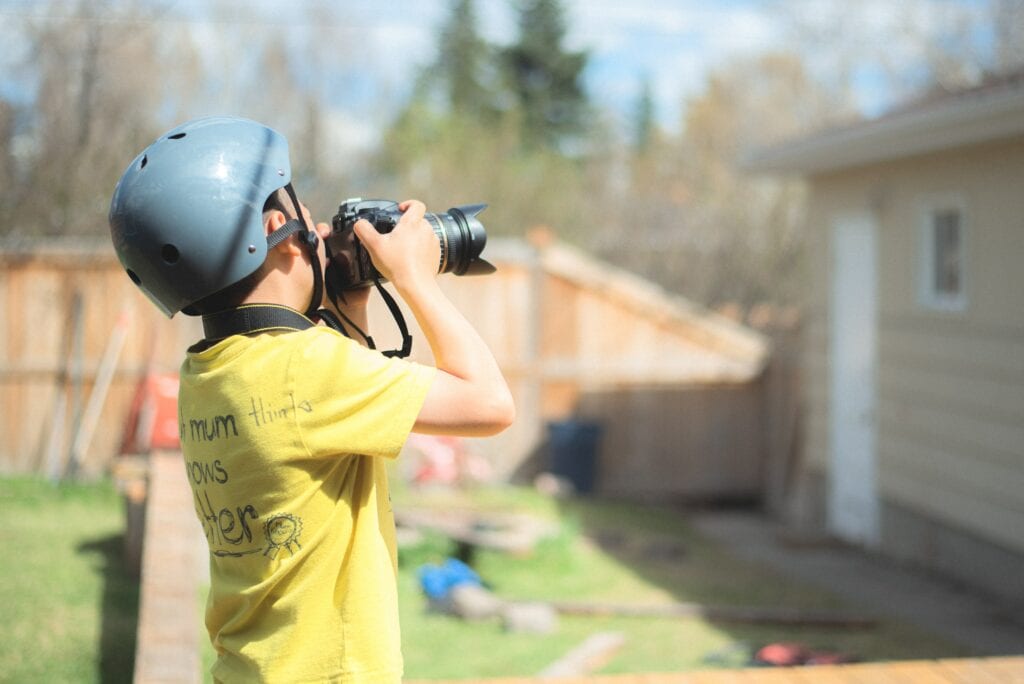 REGISTRATION & FEES:
Members: $149 [Click to join]; Non-members: $199
Please note: Enrollment is limited to eight students per cohort and subject to minimum enrollment. To reduce the likelihood of program cancellation, please register early — at least five days ahead of the start date. In the event that a program is sold out, please contact education@hcponline.org to be placed on a waiting list.
Houston Center for Photography staff will provide you with  login credentials within a week before the start of your virtual camp.
SCHEDULE:
Sessions meet online daily from 1pm – 3pm Central Time
Virtual Photo Camp beginning 6/27
Register for Virtual Camp
Virtual Photo Academy beginning 7/11
Register for Virtual Teen Academy
Join us online this summer to be inspired, develop photography skills, and build confidence through making things.
In 2022, HCP will be offering an interactive online Youth Day Camp for ages 10-12 and Summer Photo Academy for Teens. While nearly everyone has a smartphone and can call themselves a photographer, these programs will encourage exploration of this expansive medium, help students hone their skills as an image maker, and channel their enthusiasm into making better quality images. Both programs have been tailored to the interests and skill level of their age group and designed specifically for online delivery.
Students will have fun learning how to compose great photographs with their digital cameras while viewing their environments from new perspectives. Being online will allow students from different parts of the US and around the world to meet and work together, expanding the networks of each participant. And, students will be able to join from their own living room or even from a family vacation on the road!
Our online Summer Day Camp will encourage curious, young minds to explore their world through their camera. Campers will discuss how cameras work, experiment with the alternative printing process called cyanotype, learn to analyze photographs and see many examples of images.
Our Teen Photo Academy is designed for teens with a keen photographic eye, who desire to learn more about how to improve their photographs. Activities for teens will include working in a photographic sketchbook, creating a unique Zine, learning to analyze photographic materials, cyanotype printmaking and developing a unique photographic voice through image making.

 
Each day, students in both programs will share the work they create and receive encouragement and feedback on to how to improve! 
Note: Interactive sessions are conducted via Zoom. Students will need access to a desktop or laptop computer with an internet connection to participate in our online programs.