An Evening of Dinner and Conversation with Geoff Dyer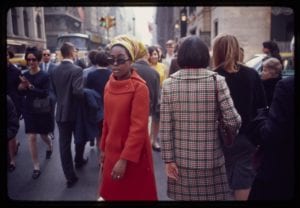 Join Executive Director and Curator, Ashlyn Davis, and acclaimed writer, Geoff 
Dyer
, in support of HCP's Words & Pictures program for an intimate evening of cocktails, dinner and conversation following his lecture on 
The Street Philosophy of Garry Winogrand
.
In addition to this private dinner, sponsors will be listed on all published materials for their support, will receive up front seating at the lecture, and will receive a signed copy of The Street Philosophy of Garry Winogrand. 
$500 per person / $1,000 per couple, limited to 12 guests
purchase tickets here
The deadline to Sponsor is March 14
---
About Geoff Dyer
Geoff Dyer is the author of four novels: Paris Trance, The Search, The Colour of Memory, and, most recently, Jeff in Venice, Death in Varanasi; two collec­tions of essays, Anglo-English Attitudes and Working the Room; and five genre-defying titles: But Beautiful, The Missing of the Somme, Out of Sheer Rage, Yoga For People Who Can't Be Bothered To Do It, and The Ongoing Moment.
His book, Otherwise Known as the Human Condition – a selection of essays from Anglo-English Attitudes and Working the Room – was published in the US in April 2011 and was awarded the 2011 National Book Critics Circle award for Criticism. He has also written, Zona, about Andrei Tarkovsky's film Stalker, and Another Great Day at Sea: Life Aboard the USS George H.W. Bush.
In 2015 Dyer was awarded a Windham Cambell Prize for non-fiction and elected to the American Academy of Arts and Science. His new book is titled White Sands: Experiences from the Outside World. He lives in Los Angeles where he is Writer in Residence at USC.