Book Signing: Mike Marvins – The Texas Hill Country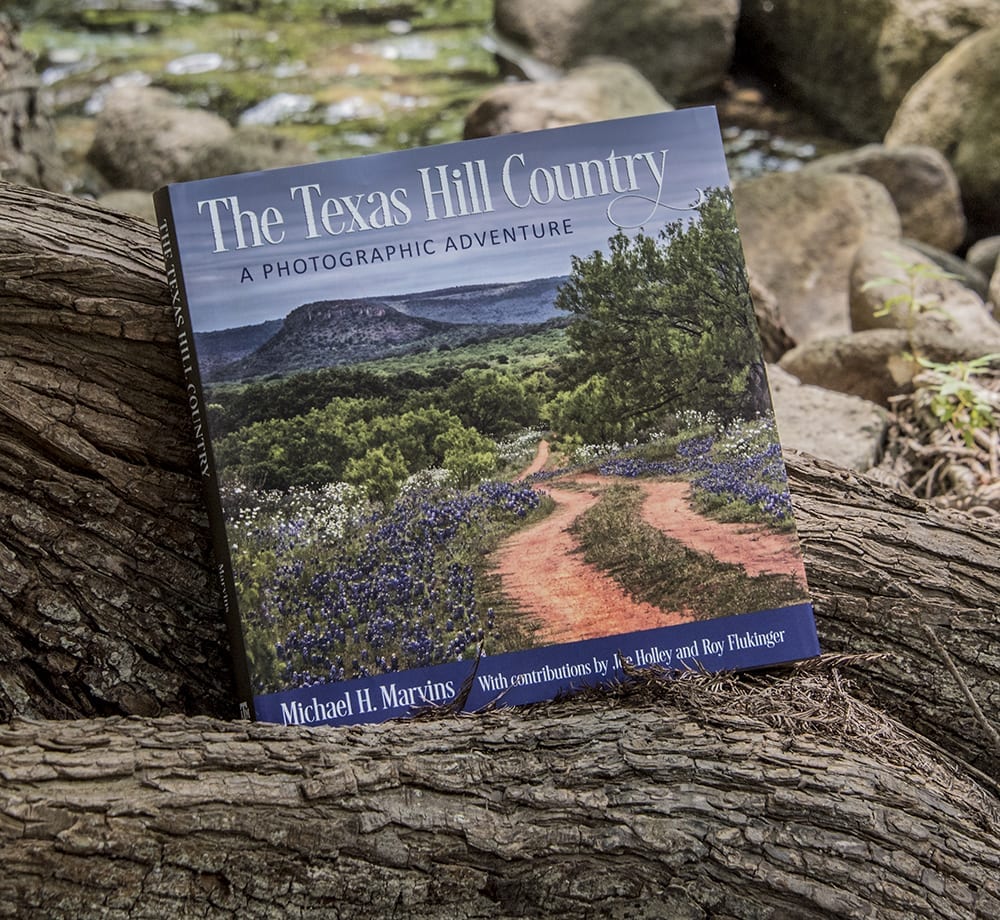 Friday, November 9th, 6pm-9pm
Please join us on Friday, November 9th at 6pm as we welcome photographer and prolific patron of photography in Texas, Mike Marvins as we celebrate the launch of his newest photo book The Texas Hill Country; A Photographic Adventure.
All proceeds of this book benefit The Texas Parks and Wildlife Foundation.
From the author:
After reviewing The Texas Hill Country; A Photographic Adventure, Bill Wright author of The Texas Outback, wrote, "There were beautiful photographs that would woo the most jaded traveler into throwing his bucket list of temptations to the winds and beating an immediate path to the Texas Hill Country."
But, if you have already been to the Hill Country or even lived there your entire life, there are also discoveries to be made and memories to cherish. Mike Marvins, the author of the book, began his adventure at the age of one. His Mom took him swimming in the clear, cool Guadalupe River and the rock cabin they stayed in is still there. And so it began. Mike and his wife Mickey now have a home on the River, just five minutes away.
Now, it's time for your own adventure to begin. First, of course, purchase the book! (And remember to get copies for your family, friends and clients.) Relax in your favorite chair, turn the pages, and let your memories come alive as you travel to every corner of the Hill Country. Besides amazing scenery in all seasons of the year, there are plenty of Hill Country icons to see in over two hundred and fifty great photographs. From summer camps, wildlife and rodeos to classic German homesteads and iconic State Parks like Enchanted Rock, Pedernales Falls, Garner and Lost Maples that have hosted over four generations of Texans and visitors from all over the world.