Words & Pictures Presents:
Surfaces for Feelings: Online Panel Discussion
Moderated by Barbara Levin
Featuring Artists
Ka-Man Tse, Alejandro Cartagena, Laurel Nakadate, and Amy Elkins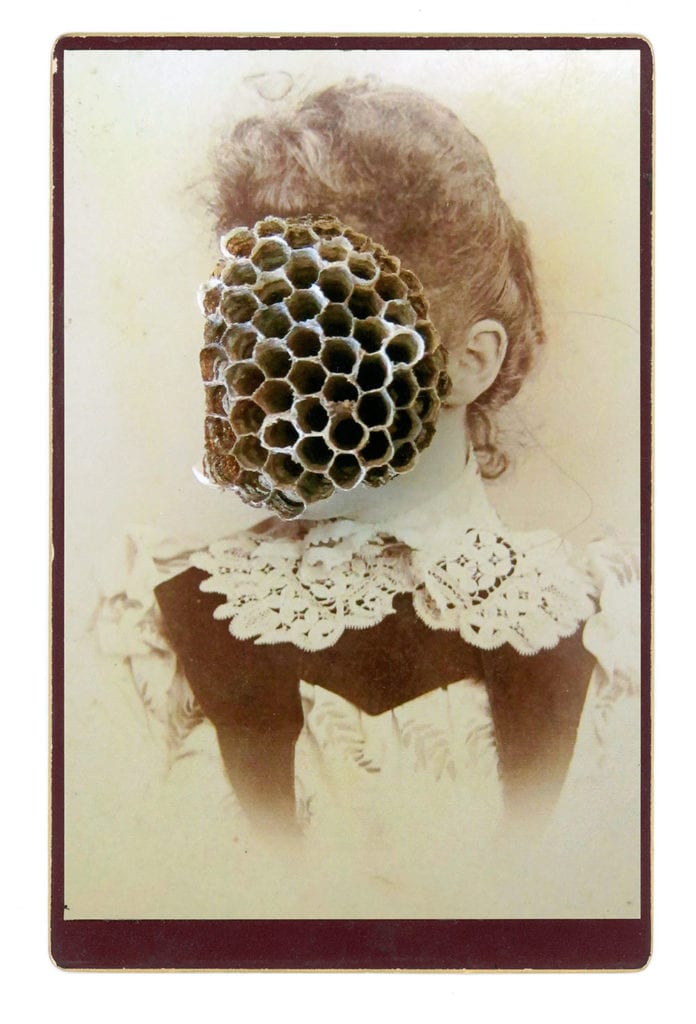 Words & Pictures is pleased to present an online panel discussion in conjunction with our fall exhibition, Keeper of the Hearth: Picturing Roland Barthes' Unseen Photograph. This event will dive into the enduring magic and lure of vernacular photography – the ordinary, everyday snapshots that we make, keep, collect, store, and cherish. Moderated by Mexico and Texas-based artist, vernacular collector, and author Barbara Levine, the panel will share personal stories and insights, engaging in conversation about photographic objects as social history and personal archives; how we engage with old amateur photographs and what they do to us; how and why we still make family pictures; and the daily personal rituals of image-making and sharing. All linked back to Roland Barthes' famous unseen snapshot of his mother Henriette at age five, known as the Winter Garden photograph.
This event is free and open to the public, but you must register in advance for the Zoom event.  Capacity is limited and a waitlist will be created if necessary.  To virtually attend, please register below. Upon registering, you will receive a link to the Zoom meeting, which you can join through a computer or smartphone. For more information about accessing the zoom meeting, click here.
Register for the Online Panel Discussion
---
About the Guests
Alejandro Cartagena, (b. 1977, Santo Domingo, Dominican Republic) lives and works in Monterrey, Mexico. His projects employ landscape and portraiture as a means to examine social, urban and environmental issues. Cartagena's work has been exhibited extensively internationally and his work is in the collections of major museums including the San Francisco MOMA, the Museum of Contemporary Photography in Chicago, the Portland Museum of Art, The West Collection, the Coppel collection, the FEMSA collection, Museum of Fine Arts in Houston, the George Eastman House and the Santa Barbara Museum of Art and among others. Alejandro is also a self publisher and co-editor and has created several award-winning titles. His work has been published internationally in magazines and newspapers such as Newsweek, Nowness, Domus, the Financial Times, The New York Times, Le Monde, Stern, PDN, The New Yorker, and Wallpaper among others.
Amy Elkins is a visual artist currently based in the Bay Area.  She works primarily in photography and has spent the past fifteen years researching, creating and exhibiting work that explores the multifaceted nature of masculine identity as well as the psychological and sociological impacts of incarceration.  Her approach is series-based, steeped in research and oscillates between formal, conceptual and documentary. Elkins received her BFA in Photography from the School of Visual Arts in New York City and is currently an MFA candidate in the Art Practice program at Stanford University.  She has been exhibited and published both nationally and internationally, including at The High Museum of Art in Atlanta, GA; Kunsthalle Wien in Vienna, Austria; the Center for Creative Photography in Tucson, AZ; the Minneapolis Institute of Arts; North Carolina Museum of Art; among others. Her first book Black is the Day, Black is the Night won the 2017 Lucie Independent Book Award. It was shortlisted for the 2017 Mack First Book Award and the 2016 Paris Photo-Aperture Foundation Photobook Prize as well as listed as one of the Best Photobooks of 2016 by TIME, Humble Arts Foundation, Photobook Store Magazine and Photo-Eye among others.
Barbara Levine is a photo collage artist, vernacular photography collector, curator and author. Barbara's books, published by Princeton Architectural Press, include People Kissing: A Century of Photographs (2019 with Paige Ramey); People Fishing: A Century of Photographs (2018); People Knitting: A Century of Photographs (2016); Finding Frida Kahlo (2009); Around The World: The Grand Tour in Photo Albums (2007); and Snapshot Chronicles: Inventing the American Photo Album (2006). Barbara with her wife, Paige Ramey built a vernacular photography collection over 30 years they call PhotoMania and in 2020, it was acquired by the Museum of Fine Arts, Houston. Their collection of early vernacular photograph albums was acquired by the International Center of Photography in New York in 2009. Trained as a photographer at the San Francisco Art Institute followed by a graduate degree in Museology, Levine served as deputy director of The Contemporary Jewish Museum, and as exhibitions director at the San Francisco Museum of Modern Art.
Ka-Man Tse is a photographer, video artist and educator.  She received an MFA from Yale University, and a BA from Bard College. Her monograph, narrow distances, was published by Candor Arts in July 2018. She was a 2019 Artist Residence at Light Work in Syracuse, NY.  She has exhibited her work internationally. Tse is the recipient of the 2018 Aperture Portfolio Prize, a 2017-2018 Research Award from Yale University Fund for Lesbian and Gay Studies, and the  2014-2015 Robert Giard Fellowship in Photography.  She taught at Yale University School of Art from 2013-2018, and is currently full-time faculty at Parsons. In 2018, she co-curated Daybreak: New Affirmations in Queer Photography at the Leslie-Lohman Museum with Matt Jensen.   
Laurel Nakadate is a photographer, filmmaker, video and performance artist. She earned a BFA from Tufts University and The School of The Museum of Fine Arts, Boston and an MFA in photography from Yale University. Her first feature film, Stay the Same Never Change, premiered at the Sundance Film Festival and went on to be featured in New Directors/New Films at The Museum of Modern Art and Lincoln Center. Her 10-year survey show, Only the Lonely, was on view at MoMA PS1 in 2011, and her photo series Strangers and Relations opened the 2015–16 season at The Des Moines Art Center. Nakadate's most recent projects include the photo series The Kingdom and the critically acclaimed group show Mother, which opened in fall 2018 and was co-curated with Leslie Tonkonow Artworks + Projects in NYC. 
---
For more questions about the virtual program, please contact: samuel@hcponline.org
IMPORTANT NOTICE: Please note audio, video, and other information sent during this Zoom session may be recorded. By joining this session, you automatically consent to such recordings. If you do not consent to be recorded, please turn off your video sharing within the application or consider not joining the session.
---
RELATED PROGRAMMING
Exhibition On View
Keeper of the Hearth: Picturing Roland Barthes' Unseen Photograph
September 10, 2020 – January 10, 2021
September 10, 2020; 6:30 – 8 pm CST
Curator and Artist Remarks begin at 6:30 pm CST