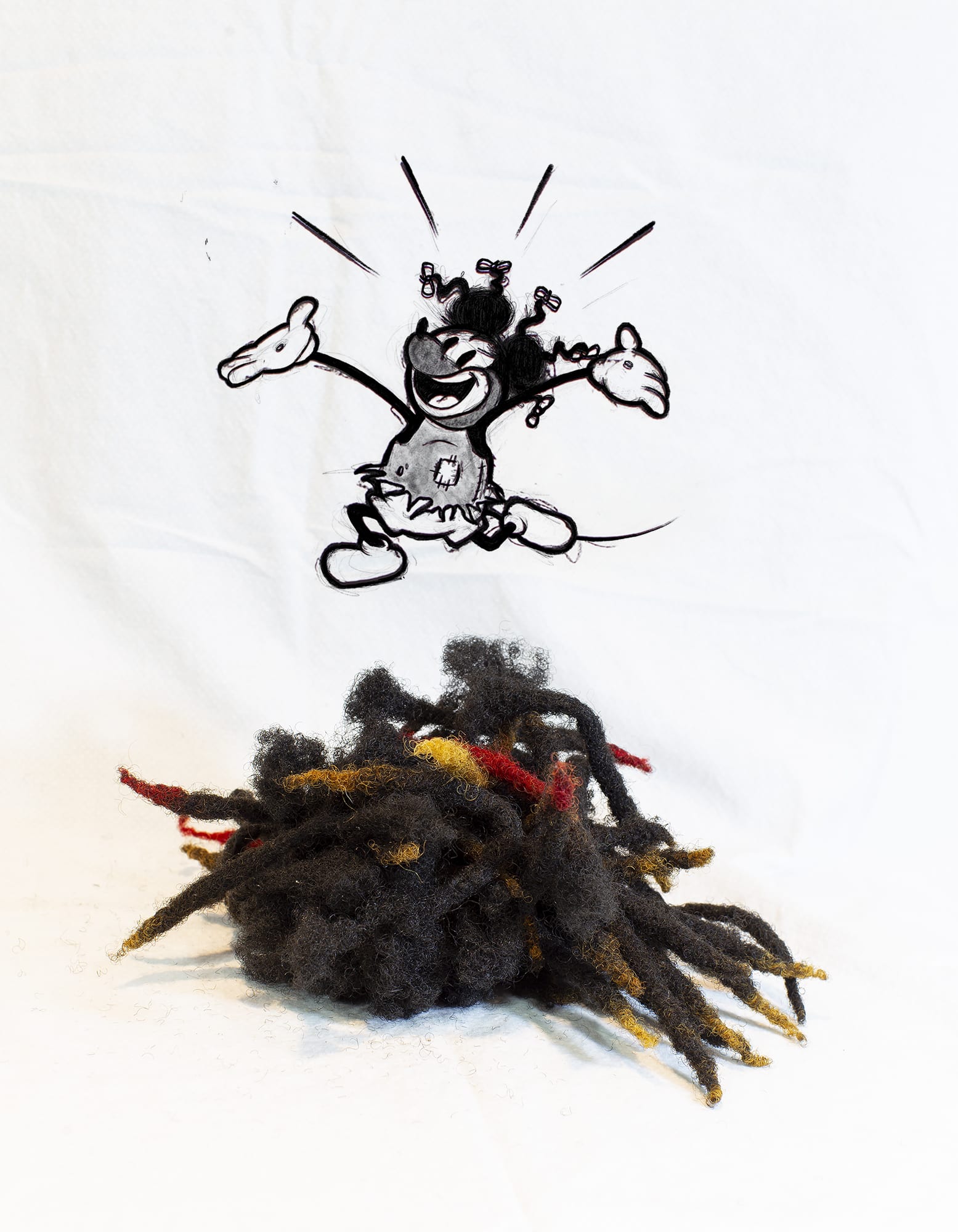 38th Center Annual Exhibit: Altered Bond
The Center Annual is Houston Center for Photography's yearly group exhibition that seeks to highlight and provide insight into current themes, technologies, and practices in photography. The show features a diverse array of works from members of our global photography community and is selected by a leading curator, editor, or artist. This annual exhibition opens our galleries to photographers from anywhere in the world, whether emerging, mid-career, or established, and as such, aims to provide viewers with critical insight into our current moment—both within the field of photography and within society at large. Kris Graves, photographer and owner/operator of KGP Books publishing company, picked 16 artists out of 67 entries.
Of those selected, three artists will receive the Beth Block Center Annual Honoraria, generously supported by The Beth Block Foundation. Karen Navarro, André Ramos-Woodard, and Jade Rodgers will each receive $1,000, and will be featured in the Fall 2021 issue of spot magazine.
This year's Center Annual Exhibition artists include:
Hannah Altman (Barrington, RI)
Asaeda (Houston, TX)
Christopher Beitz (East Aurora, NY)
Derrell Boson (Houston, TX)
Michael Darough (St. Louis, MO)
Jake Eshelman (Houston, TX)
Jeff Evans (Rantoul, IL)
J Houston (Brooklyn, NY)
Paul Kuntz (Houston, TX)
Michael Magers (Austin, TX)
Karen Navarro (Houston, TX)
André Ramos-Woodard (Albuquerque, NM)
Reid+Factor (Brooklyn, NY)
Jade Rodgers (Waldorf, MD)
Sadie Sanders (Sugar Land, TX)
Jiawei Zhao (Brooklyn, NY)
About the Juror Kris Graves (b. 1982 New York, NY) is an artist and publisher based in New York and California. He received his BFA in Visual Arts from S.U.N.Y. Purchase College and has been published and exhibited globally, including the Museum of Modern Art, New York; National Portrait Gallery in London, England and Aperture Gallery, New York; among others. Permanent collections include the Metropolitan Museum of Art, Schomburg Center, Whitney Museum, Guggenheim Museum, Museum of Fine Arts, Houston; Brooklyn Museum; and The Wedge Collection, Toronto, amongst others. Graves also sits on the board of Blue Sky Gallery: Oregon Center for the Photographic Arts, Portland; and The Architectural League of New York as Vice President of Photography.
Graves creates artwork that deals with societal problems and aims to use art as a means to inform people about cultural issues. He also works to elevate the representation of people of color in the fine art canon; and to create opportunities for conversation about race, representation, and urban life. Graves creates photographs of landscapes and people to preserve memory.
---
View the Exhibition by Appointment



Admission to HCP is free and by appointment only. Using the button below, schedule your 45-minute appointment in advance to view 38th Center Annual Exhibit: Altered Bond in-person during the following gallery hours:
Wednesday–Thursday: 11 am–7 pm
Friday: 11 am–5 pm
Saturday–Sunday: 11 am–7 pm
Group Tours
In-person and virtual group tours of our current exhibitions are available on a limited basis for individuals (5 or more ppl), schools, and community partners. Please select the "Group Tours Request" button below to make an appointment, and for more specific details, contact us at info@hcponline.org (Subject Line: "Group Tours").  Requests must be made at least 2 weeks in advance.
---
Questions
For questions about this exhibition, please contact Samuel Rhodes, Exhibitions Assistant, at samuel@hcponline.org or 713-529-4755.
---
Exhibition on View
July 23 – September 5, 2021