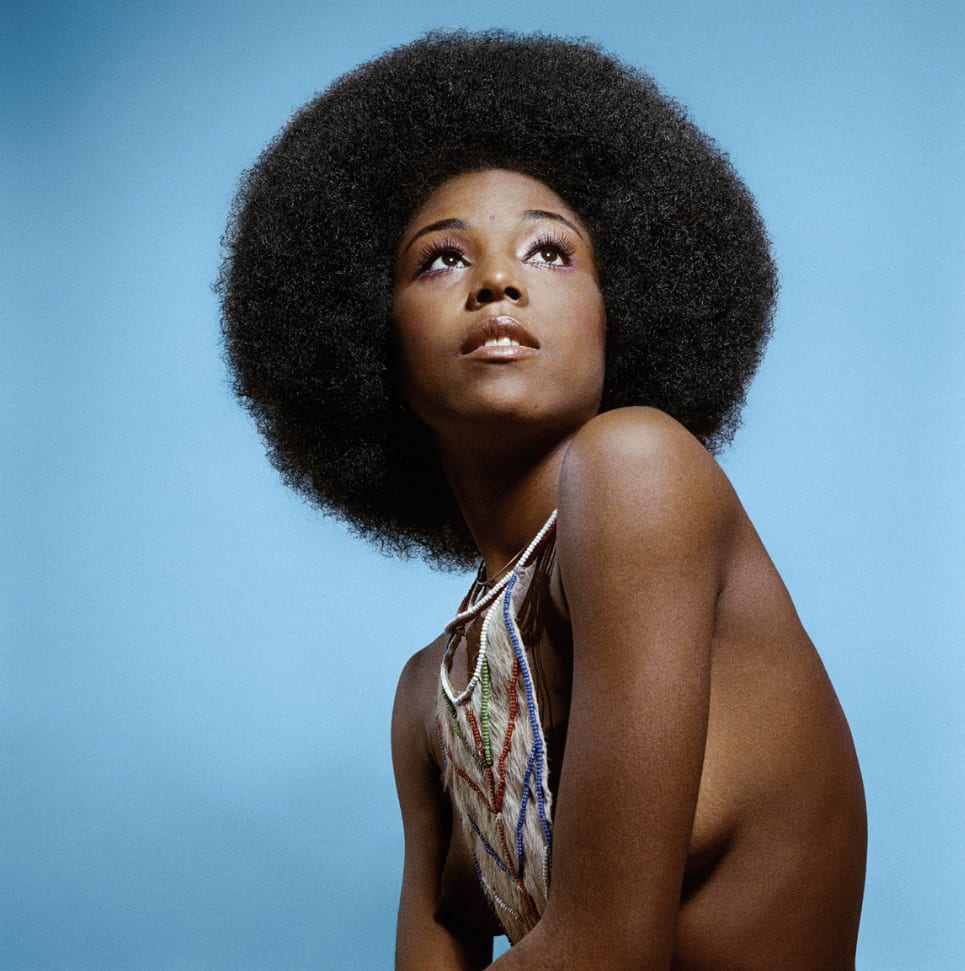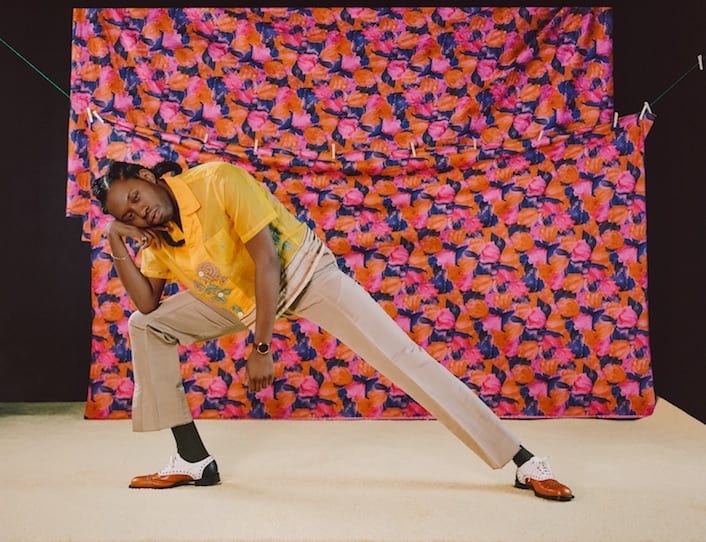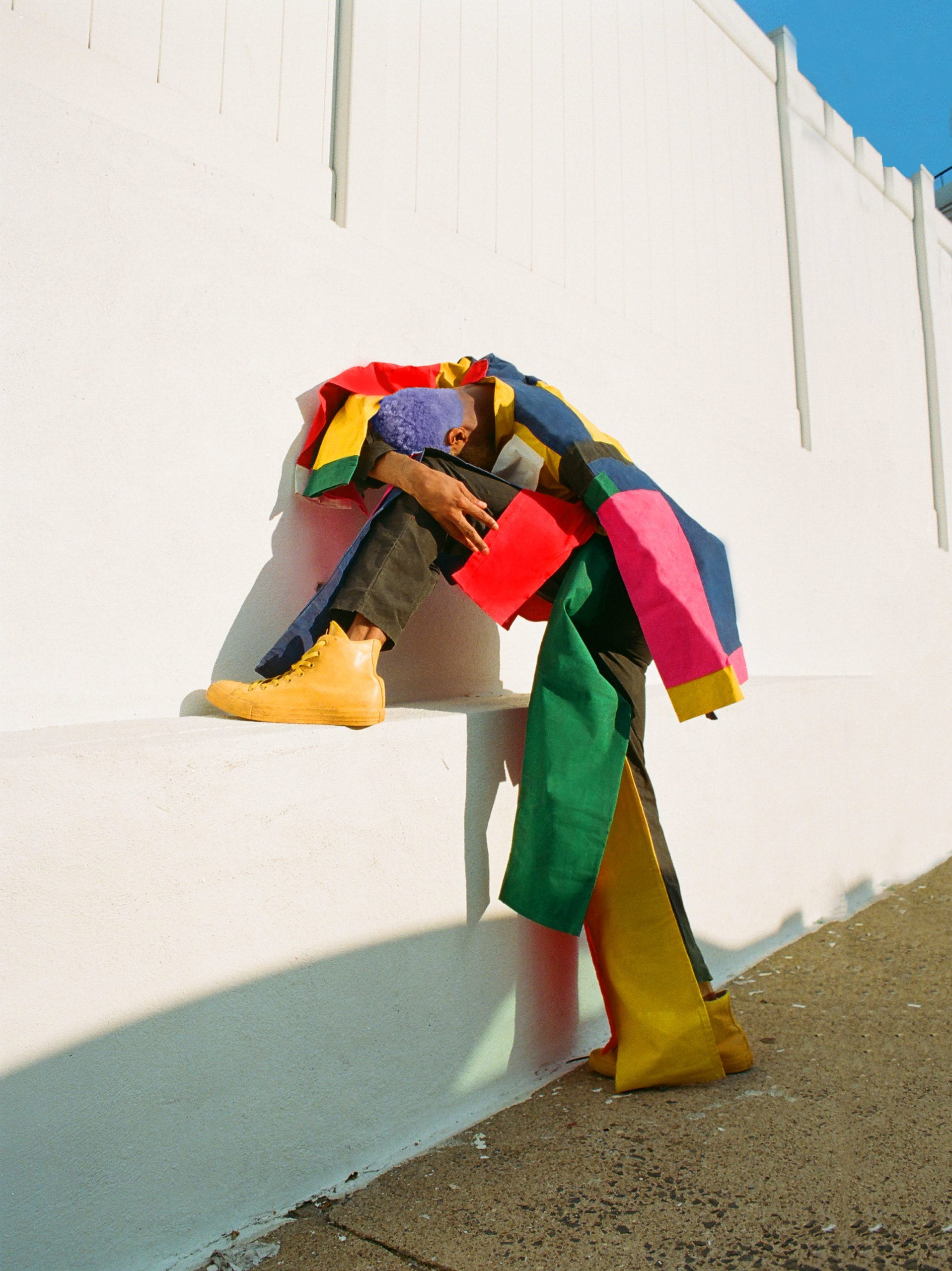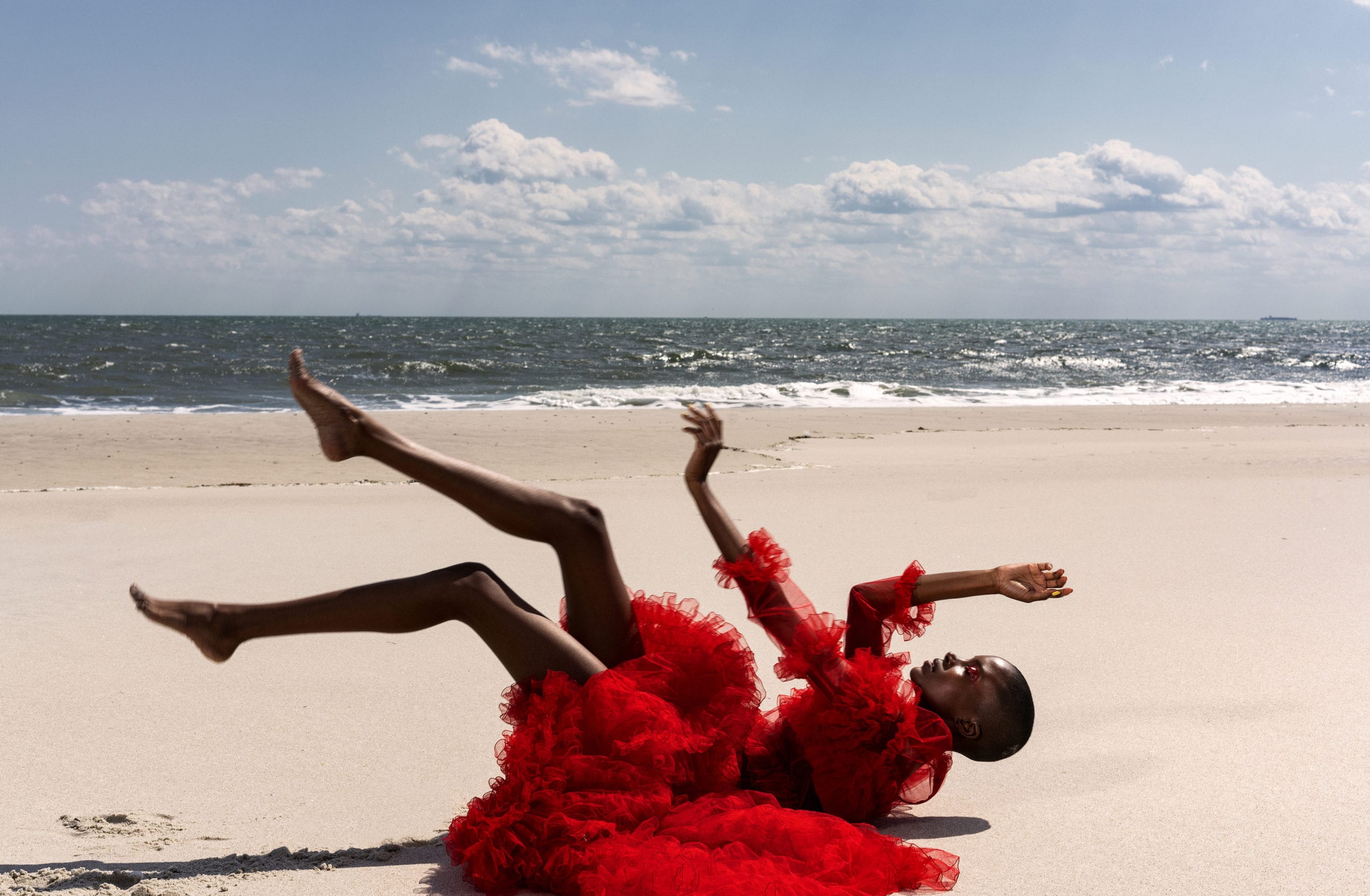 Tools of Revolution: Fashion Photography and Activism
Photographs by Arielle Bob-Willis, Kwame Brathwaite, Micaiah Carter, and Dana Scruggs
Tools of Revolution: Fashion Photography and Activism presents the underrecognized photographic work of Harlem-based, Civil Rights activist and photographer, Kwame Brathwaite, and positions his legacy in the current moment through the work of three young artists similarly working at the nexus of fashion, activism, and photography in New York. Born in Harlem in 1938, Brathwaite found his way to photography through the zeitgeist of jazz. Later, inspired by the black nationalist ideas of Marcus Garvey, he and his brother, Elombe Brath, along with other artists, playwrights, designers, and dancers, created the African Jazz-Art Society & Studio (AJASS). AJASS put on concerts, exhibitions, and cultural events featuring African American artists, and in 1962 they staged the first of many "Naturally" pageants, featuring all black models—the Grandassa Models—who proudly celebrated their natural hairstyles and Afrocentric dress. Through art, music, and fashion events, the group worked to bring "Black is Beautiful" to the mainstream, and, in the spirit of Garvey, advocated for communities to "Buy Black" and "Think Black, " phrases which were used in a multitude of advertising campaigns.
As Brathwaite's photographs in this exhibition illustrate, the activist spirit of the Naturally pageants made its way into the mainstream, challenging popular imagery of Eurocentric fashion as well as the lighter-complected black models who dominated black-owned publications. Later, merchandise was created, and this group of artistically-minded activists became businessmen, spreading their message of black beauty through t-shirts, posters, album covers and alliances with popular culture "influencers." Brathwaite's photography was central to these efforts, and as his reputation grew, his photographs of icons like Stevie Wonder, Nina Simone, and Muhammad Ali were published in important publications in the US and abroad. 
Still, Brathwaite's work is only recently being included in the canon of twentieth-century photography. In the spring of 2019, Aperture published the first monograph of Brathwaite's work through the scholarship of Dr. Tanisha Ford and Dr. Deborah Willis. Houston Center for Photography aims to build on this momentum by bringing attention to a new cohort of photographers, similarly working to construct, elevate, and celebrate the black body in its own artful image and for its own political self-expression through the vehicle of widely-circulated fashion photographs. 
Arielle Bobb-Willis has been using the camera for nearly a decade as a tool of empowerment, utilizing her unique visual language to speak to the complexities of life. Inspired by masters like Jacob Lawrence and Benny Andrews, Bobb-Willis applies a painterly touch to her photography by documenting people in compromising and disjointed positions as a way to highlight the nuances that are reflective of her own complex identity. She has worked on major campaigns for companies such as Zappos, Converse x JW Anderson, and L'Uomo Vogue. Her work has been featured in publications including the British Journal of Photography, W Magazine, New York Magazine – The Cut, and The New York Times among others. 
Micaiah Carter takes his inspiration and influence from his father's scrapbook from the 1970s, which contains photographs he took during his time in the Vietnam War. "I think something that stood out to me is how the Black Power movement carried itself overseas," he explains. "The photos were warm and unique, especially with the styling and mindset. During the 1970s, black positivity was at an all-time high and the confidence exuded from that still remains to this day. I was really inspired by that movement and wanted to include that within my work." Carter works for many magazines and fashion brands such as Thom Browne, Nike, Puma, Adidas, A24 Films, Pepsi, Apple, Vanity Fair, Vogue, Vice, and The New York Times among many others. Carter also produces personal work and is currently in the process of publishing his first photobook. 
Finally, Dana Scruggs approached photography after experiencing the racism of the editorial and fashion industries. She is now the first black photographer to shoot the cover of Rolling Stone and the first black woman to shoot the cover of ESPN, focusing primarily on bodies in motion. Clients of Scruggs include Rolling Stone, The New York Times, Essence Magazine, ESPN, Nike, Apple, New York Magazine, InStyle, Chromat, GQ, and more. She also publishes a magazine called SCRUGGS.
Ultimately, this exhibition highlights the ways in which the intentional construction of self for the camera, particularly through decolonizing fashion and its image, has a lasting impact on the broader culture. By bringing forward the visual, political rhetoric associated with fashion and editorial work, the photographers included in this exhibition enact a new kind of activism that incorporates politically-inspired visions of beauty into our popular visual lexicon. In a broad sense, these photographers show us how photography is a utility and fashion is a tool to expand not only our views but also our values.
—Ashlyn Davis, Executive Director & Curator