Now Accepting Applications!
Deadline For Submissions: January 23, 2022 at 11:59pm CST
The Center Annual is Houston Center for Photography's yearly group exhibition that seeks to highlight and provide insight into current themes, technologies, and practices in photography. The show features a diverse array of works from members of our global photography community and is selected by a leading curator, editor, or artist. This annual exhibition opens our galleries to photographers from anywhere in the world, whether emerging, mid-career, or established, and as such, aims to provide viewers with critical insight into our current moment—both within the field of photography and within society at large. Of those selected, three artists are chosen to receive the Beth Block Juried Membership Honoraria of $1,000, generously supported by The Beth Block Foundation, and will also be featured in spot magazine.
Entrants will be required to be current members of HCP.  The call is free to enter, and the exhibition will be on view from July 22nd to August 28th, 2022
About the Juror: Kristen Gaylord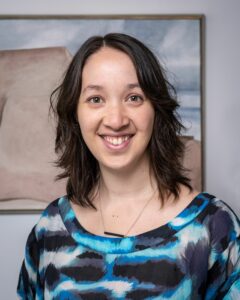 Kristen Gaylord is Associate Curator of Photographs at the Amon Carter Museum of American Art, where her work furthers scholarship, preservation, and presentation of the Museum's extensive photographic holdings. Gaylord spearheaded the acquisition of the museum's first photographs by Black and Latina women and has organized exhibitions including the upcoming Stephanie Syjuco: Double Vision (2022) as well as Thomas Moran's Mount Superior (2021), Looking In: Photography from the Outside (2019), and Set in Motion: Camille Utterback and Art that Moves (2019). She also served as the curator for the Carter's presentation of the nationally touring exhibition An-My Lê: On Contested Terrain (2021). Before joining the Carter in 2018, Gaylord served as the Beaumont & Nancy Newhall Curatorial Fellow in the Department of Photography at the Museum of Modern Art (MoMA), New York, for three years, having previously worked there as a research assistant and a curatorial intern. Concurrently, she was also the inaugural curator of the Duke House Exhibition Series at New York University (NYU). In addition to positions at the Museum of the City of New York and the Willem de Kooning Foundation, Gaylord has taught at Ramapo College of New Jersey, Kingsborough Community College, and NYU. She has written and lectured widely, and holds PhD, MPhil, and MA degrees in art history and archeology from the Institute of Fine Arts (IFA), NYU and a BA from Westmont College.
---
Submission Steps
STEP 1. Verify your HCP Membership
If you are a member but do not know your membership number please contact us at (713) 529-4755 x10 or info@hcponline.org
You must be an HCP member to complete your submission. 
Not a member? Join us today!
HCP Memberships are non-refundable.
STEP 2. Prepare your images and all related texts
Carefully edit a group of no more than 10 jpg. images (no size restrictions) or videos that describe your current photographic work.
You will also need to have the following information available:
a. an artist statement
b. a resume, c/v, or bio
c. specific information for each piece:
 Title (for identification purposes)
 Year of exposure
Size (height X width)
Medium of finished work (inkjet print, chromogenic print, etc.)
STEP 3. Begin your application process
You will need to click submit to begin the submission process. Then you can start to copy/paste your artist statement and resume or bio into the form and complete the questions. At the end you will be able to upload your images to submit.
STEP 3. BEGIN YOUR APPLICATION PROCESS
You will need to click submit to begin the submission process. Then you can start to copy/paste your artist statement and resume or bio into the form and complete the questions. At the end you will be able to upload your images to submit.
STEP 4. ENTER YOUR HCP MEMBERSHIP ID NUMBER OR THE ORDER NUMBER FOR RECENT MEMBERSHIP PURCHASES OR RENEWALS
NOTIFICATION OF RETURN
Applicants will be notified via e-mail. HCP retains the right to reject any selected work that differs from the work submitted.
LIABILITY & AGREEMENT
HCP shall provide insurance covering the Selected Work commencing from time work is picked up for shipment from the Exhibitor, continuing throughout the Exhibition and terminating upon redelivery of the work to Exhibitor or to such other address as specified by Exhibitor. HCP retains the right to display and reproduce work accepted for this exhibition for publicity and promotional purposes.
HCP is responsible for the payment of the costs of shipping to and from HCP via ground shipment only. HCP will not cover the cost to produce a crate or for any other packaging materials. Packaging peanuts are NOT permitted
HCP is responsible for installing and lighting the Exhibition.
Your entry constitutes understanding and agreement with the conditions outlined in this prospectus.
HCP Memberships are non refundable
MEMBERSHIP BENEFITS TO HCP INCLUDE
Subscription to spot magazine, discounts on workshops, and educational programs, access to members-only portfolio reviews, invitations to receptions, lectures, tours and special events. Membership also includes discounts at Connections program institutions and on Aperture magazine. Members have the opportunity to enter our other calls for entry, including HCP's annual Fellowship competition (entry fee not included).