This call will open on October 15, 2020
Deadline: November 19, 2020 @ 11:59 pm CST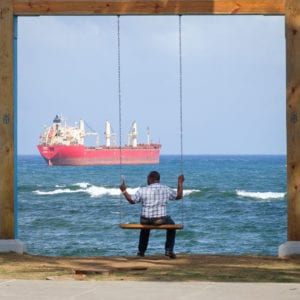 Learning Curve 
Juried by Archy LaSalle, photographer, social activist, educator, and founder of Where Are All the Black People At
Learning Curve is an annual exhibition of selected work made by HCP´s students from the past year. From digital to alternative processes, the exhibition highlights the various educational programs HCP offers through its Learning Center.
The Houston Center for Photography offers over 300 workshops and classes a year ranging in skill level and medium reaching over 1,000 lifelong learners. The instructors that lead these photography workshops are local professional photographers and artists that are able to share their knowledge with the Houston community. In addition to the group of instructors from Houston, HCP also hosts classes taught by visiting artists from across the nation such as Duane Michals, Dornith Doherty, Susan Burnstine, Henry Horenstein, and Joni Sternbach. With a large and experienced group of instructors, HCP is able to offer something to students of all levels and photographic experiences.
---
About the Juror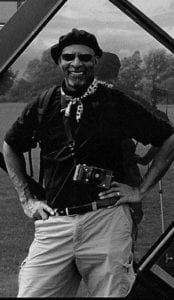 Archy LaSalle is a fine art photographer who is known for his unique use of the panoramic camera. He is a graduate of Massachusetts College of Art. Early in his career, Mr. LaSalle received national and international attention for his artistic documentation of the Orange Line Southwest Corridor subway project in Boston. He has traveled and worked extensively in England, France, Italy, Japan, South Africa, and China.
In conjunction with his artistic career, Mr. LaSalle is a committed and dedicated educator who taught photography and lectured at art institutions for over 25 years. Archy was the 2009 recipient of the Excellence in Teaching Award by CENTER in Santa Fe. He is the founder of the initiative, WHERE ARE ALL THE BLACK PEOPLE AT, which is a grassroots organization whose mission is to bring attention to and help art institutions rectify past injustices of underrepresenting Black and Brown artists in their permanent collections.
Read Mr. LaSalle's feature on spot magazine.
---
Eligibility
Anyone who has taken a course or workshop at HCP between January 2019 and June 2020 is invited to submit work for this exhibition. Please list the name of the course(s) taken in the past year in the biography section of your application.
---
How to Enter
To enter, upload up to five images and artist statement
Please list the name of the course(s) taken in the past year in the biography section of your application.
Include image details: Title, Medium, Year, Dimensions
There is no fee to submit your images and participate in this exhibition.
---
The Artwork
Artwork selected to be included in the exhibition must:
Have been taken within the past year
Important Dates
Call For Entry Opens: October 15, 2020

Submission Deadline: November 19, 2020 @ 11:59 pm CST

Notification (via email): December 11, 2020

Virtual Opening Reception: January 8, 2020 @ 5:30 pm CST

Exhibition dates: January 8 – February 28, 2020
For more information
Please contact us at 713.529.4755 or by email below