Juror: Prince Varughese Thomas
Call Opening: Thursday, July 29th, 2021
Deadline: Sunday, August 29th, 2021 @ 11:59 pm CDT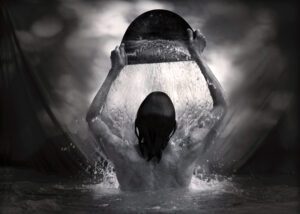 Learning Curve is an annual exhibition of selected work made by Houston Center for Photography students from the past year. It features a range of photo-based work—including digital, analog, and alternative processes—and highlights the various educational programs HCP offers through its Learning Center. There is no fee for entry.
Selected artists will have their work featured in an exhibition at HCP's Education Gallery from September 24 to November 7, 2021. The opening reception is scheduled for the evening of Friday, September 24, public health circumstances permitting. Some artists will also have their work featured on HCP's Facebook and Instagram accounts, each with a following that exceeds 10,000.
---
About the Juror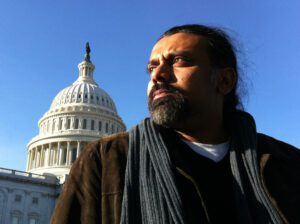 Prince Varughese Thomas  is an Indian immigrant, born in Kuwait, partly raised in India, and naturalized in the United States. Code switching between communities has been a consistent aspect of his life that has allowed him to recognize and explore various aspects of culture through his art. This experience through his formative years to adulthood has directly affected how he looks at society and attempts to examine places worthy of exploration and critique to raise larger questions through his art. With an educational background in psychology and art, the various projects Thomas investigates speak to the US American & global experience through an array of themes including: identity, inequality, representation, and grief.  
A winner of Time-Based Media in Art Prize 7, a Texas Biennial Artist, an Andy Warhol Foundation Idea Fund Recipient, and a Joan Mitchell Foundation Emergency Grant Recipient, Thomas has presented his work in over 250 solo and group exhibitions at numerous museums and galleries, and in various public and private collections.
Thomas received his B.A. in Psychology from the University of Texas at Arlington, and M.F.A. from the University of Houston. He is currently a Professor of Art at Lamar University.
Dates
Submission Opening: Thursday, July 29th, 2021

Submission Deadline: Sunday, August 29th, 2021 @ 11:59 pm CDT

Notification (via email): Friday, September 3rd, 2021

Deadline for the delivery of the work to HCP: Friday, September 17th, 2021, 5 pm

Opening Reception: Friday, September 24th, 2021 (details TBA)

Exhibition: September 24th–November 7th, 2021
---
Eligibility
Anyone who has taken a course or workshop at HCP (be it paid or unpaid) between March 2020 and August 2021 is invited to submit work to this exhibition.
---
Submission
Up to five images created within the past year (filenames should include the image title, medium, and year)

Artist Statement (as a single PDF)

List of classes or workshops taken between March 2020 and August 2021
All applications must be submitted on the Submittable platform.
---
Questions
For questions about this exhibition, please contact Samuel Rhodes, Exhibitions Assistant, at samuel@hcponline.org or 713-529-4755.