The 2023 HCP Print Auction & Dinner
40+ years of emphatically visual culture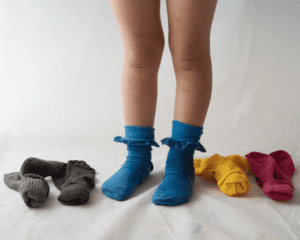 Thursday, March 2, 2023
5PM–10PM
The Briar Club
We are beyond excited to be returning to The Briar Club for what is sure to be an unforgettable night of delicious food, good company, and spirited bidding on world-class art. The HCP Print Auction highlights curated works by a broad range of artists, from our very own HCP fellows to leading international photographers, and includes something for every collector. With your support, HCP can continue its important work of increasing the understanding and appreciation of photography and its evolving role in culture in our city through its exhibitions, publications, and education programs. Your participation in this year's Print Auction will help us ensure that HCP remains a quality haven and an accessible platform for thousands of artists, students, photography enthusiasts, and community members.
---

About the Honoree
We are thrilled to use this year's auction as an opportunity to honor and celebrate Joan Morgenstern. A distinguished and long-time community leader in the field of photography since the early years of HCP's history, Joan is well-known for her keen eye for identifying and championing emerging talent, her passion for social justice, and her generosity towards artists and institutions.
Morgenstern began to collect photography in 1985, while enrolled in a photo history class at the Glassell School of Art. Three years later she became the founding president of Photo Forum, the patron group for the photography collection at the Museum of Fine Arts, Houston. Her collection was featured at the MFAH in 2011 under the apt title Beauty, Humor, and Social Justice; summarizing the depth and breadth of her collection, as well as the personality and artistic eye that has made Morgenstern an icon in the Houston photography scene.
Friends of Joan and HCP are invited to send photos, videos, and stories to share in the program at auction@hcponline.org
---
Underwriting Levels
Sponsor Tickets
Premiere reserved seating for live auction
Listing on HCP's 2023 exhibition donor wall, website, and catalog
$7,500 – Visionary Table for 10
$1,500 – Visionary Ticket Package for 2
Supporter Tickets
Premiere reserved seating for live auction
$5,000 – Patron Table for 10
$3,000 – Friend Table for 10
Individual Tickets (limited availability)
$300 –  Individual Ticket for 1
For underwriting and sponsorship, please contact Harold Urteaga, Development Coordinator, at harold@hcponline.org or 713-529-4755.
Check back soon to preview both silent and live lots!
This year's online auction is powered by Qtego. Learn more about this year's featured artists, and find that perfect starting bid with a preview of the online silent and live lots in the 2023 Print Auction, coming soon. In the meantime, pre-register for the event on your phone to make the night of the auction a breeze:
---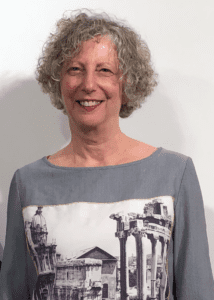 About the Auctioneer
Daile Kaplan is a collector, curator, and writer. In 2020 she established Daile Kaplan Appraisals, Advisory and Brokering after a 30-year-long career as Vice President and Director of Photographs and Photobooks at Swann Auction Galleries.  She is currently Photographs specialist for PBS' popular television program, Antiques Roadshow, and has also aired segments about photography for the History Channel, HG-TV, Plum TV, and City TV.
She collects 3-dimensional decorative and functional objects highlighted with photographs, for which she coined the term "pop photographica." Selections from her collection have been exhibited at the Minneapolis Institute of Art; Les Rencontres d'Arles; the Morgan Library and Museum; the Museum of Art & Design; the Art Gallery of Ontario; and the Parrish Art Museum. She has also written extensively about the relationship between pop photographica and vernacular photography.
A Lewis W. Hine scholar, she's the author of Lewis Hine in Europe, The 'Lost' Photographs (New York: Abbeville Press, 1988) and editor of Photo Story: Selected Letters and Photographs of Lewis W. Hine (New York and London: Smithsonian Institution Press, 1991). Her monograph, Albert Arthur Allen, a Roaring '20s photographer, was published by Twin Palms Press. She has also contributed essays to Appraising Art: The Definitive Guide to Appraising Fine and Decorative Arts, edited by Wendell Garrett; Photography Changes Everything (Aperture), edited by Marvin Heiferman; and The Education of a Photographer (Allworth Press), co-edited by Charles Traub, Steven Heller, and Adam Bell.
She has delivered numerous lectures about collecting photographs for the American Museum of Folk Art, Grolier Club, Ephemera Society, New York University, Boston University, Maine Media Workshop and College, the New School, Harvard, as well as the Appraisers Association of America, American Society of Appraisers, International Society of Appraisers. A champion of visual learning, Kaplan pioneered an adult visual literacy program at the Centers for Reading and Writing, in NYC.
Kaplan is on the board of directors of the Palm Beach Photographic Centre, FL; the Alice Austen House, NY; and the Photography Collections Preservation Project. She is a longstanding and certified member of the Appraisers Association of America and served on its board of directors for eight years.