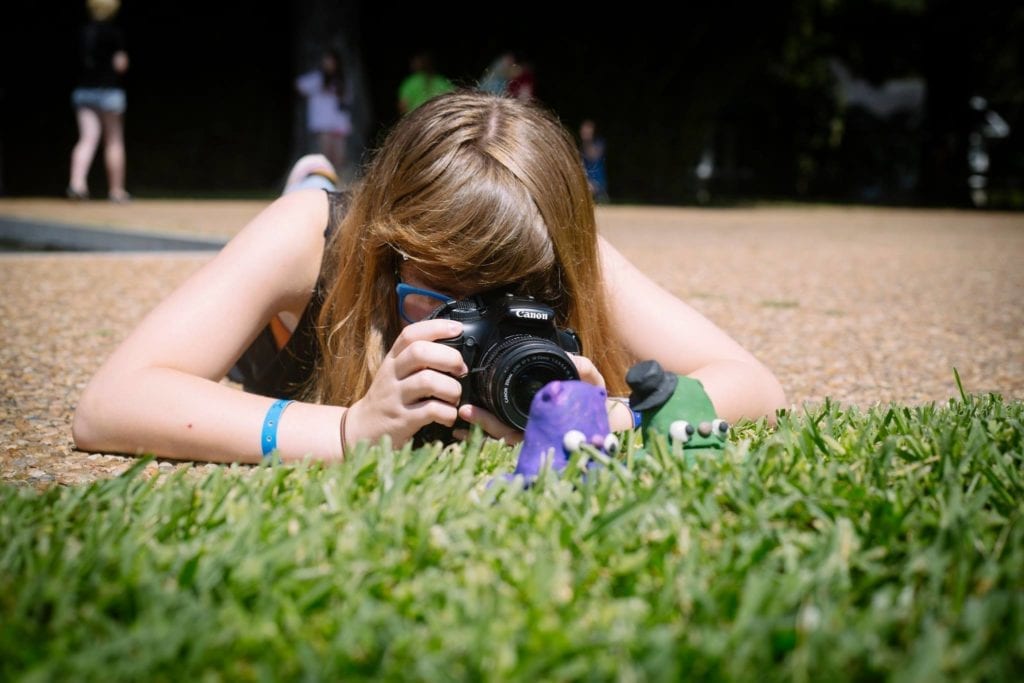 Registration & Fees:
Members: $449 [Click to join]; Non-members: $499
Save even more:
Use code S1x225 at checkout to save $25 when you register one student for both weeks in a session.
Use code S2x125 at checkout to save $25 when two students are enrolled in the same week.
Use code S2x250 at checkout to save $50 when two students enroll for both weeks in a session.
Please note: Enrollment is limited to eight students per cohort and subject to minimum enrollment. To reduce the likelihood of program cancellation, please register early — at least five days ahead of the start date. In the event that a program is sold out, please contact education@hcponline.org to be placed on a waiting list.
Schedule:
The programs will meet at Houston Center for Photography, 1441 West Alabama, Monday through Friday from 9:00 am to 3:00 pm CT daily.
Session 1
Week 1 (Basics focus) beginning 6/20
Week 2 (Intermediate focus) beginning 6/27
Register for Camp Session 1
Register for Teen Academy Session 1
Session 2
Week 3 (Basics focus) beginning 7/11
Week 4 (Intermediate focus) beginning 7/18
Register for Camp Session 2
Register for Teen Academy Session 2
Join us this summer for inspiration and creative fun with photography!
In 2022, HCP will be offering in-person Youth Day Camps for ages 10-12 and Summer Photo Academies for Teens.
Students will learn about camera controls, photographic composition, and much more, and have the opportunity to use our professional-grade digital lab to edit and print photos and make zines.
Some of the activities and topics covered:
Using aperture and shutter speed for creative effects
Light painting
Photowalks
Photo essays and photojournalism
Portraits and self-portraits
Making cyanotype photograms
Digital manipulations and collage
Students, bring your own digital camera (or smartphone); HCP will provide the rest!
To optimize the learning experience, no more than eight students will work with each teaching artist, allowing students to enjoy personalized learning, and each of the one-week program cohorts have been tailored to one of two distinct experience levels — basics and intermediate. Young photographers can select the basics curriculum or skip the basics and pick up at the intermediate level. In addition, students also have the option to register for two consecutive cohorts to progress from the basics through the intermediate level in one season.
Note re: Health and Safety
Out of an abundance of caution, face masks are required for all HCP staff and visitors, except for children younger than 2 years old.
We routinely consult CDC, city, and state guidelines along with those of museums from the State of Texas to develop our policies and procedures related to COVID-19. We will update our policy as the guidance changes.
Please see HCP's Health & Safety Protocols for more information.  If you have any questions about our protocols or about registering for a class, please email education@hcponline.org for more details.