A Composition of Possibilities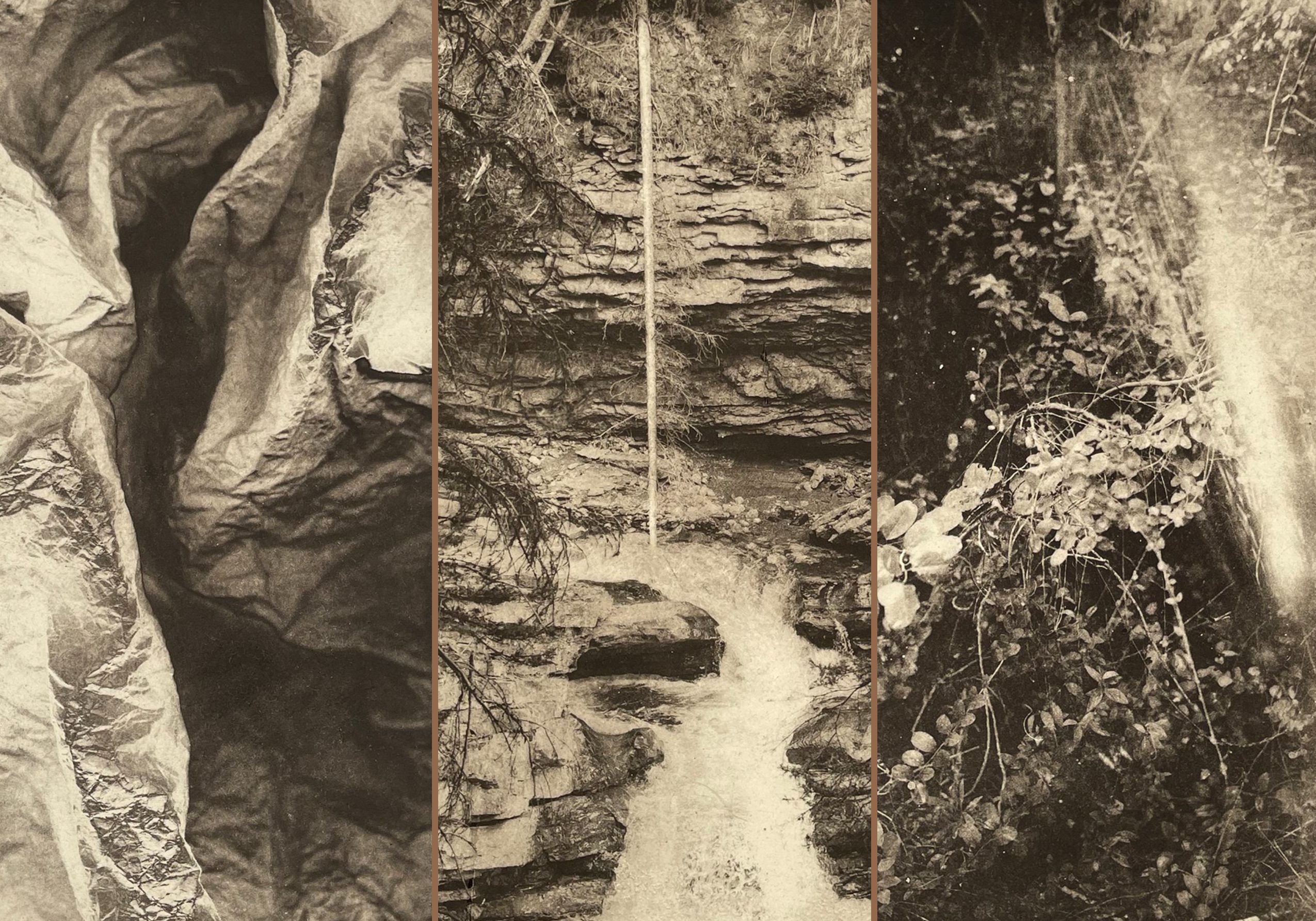 Houston Center for Photography (HCP) is pleased to announce the opening of A Composition of Possibilities, a show featuring new collaborative work by three Mexico-City-based artists Andrea Martínez, Fabiola Menchelli, and Mike Counahan, curated by Leslie Moody Castro. The exhibition opens with a public reception on September 24, from 6 to 8 pm, and will conclude on November 7, 2021. 
Attend the Opening 6-7pm!
Attend the Opening 7-8pm!
A Composition of Possibilities marks the first-time collaboration between the three artists and their first opportunity to exhibit in Houston. It is also the first exhibition Moody Castro has curated here. The show in the city that is an important nexus of the Global South and a vital agent in the development of art history of Latin America, is an important step in the careers of the curator and three highly respected emerging artists in Mexico City. Martínez, Menchelli, and Counahan push against the pictorial traditions that have long weighed heavily upon Mexican and Latinx art, providing a refreshing insight into the contemporary artistic culture of the vibrant Mexican capital. 
See-sawing between abstraction and the tradition-laden genre of landscape photography, Fabiola Menchelli, Andrea Martínez, and Mike Counahan share the common interest in the investigation of light, its impact on matter, and on our perception of matter. From stars to pebbles, light links the cosmos with the physical world we inhabit, connecting celestial and earthly bodies, and the visible and the invisible. Menchelli, Martínez, and Counahan's work rejuvenates the seemingly antiquated medium by pressing against the core tenets of historical photography in Mexico. Traditionally, landscape was deployed instrumentally and charged with cultural signifiers of Mexican identity and pre-Columbian past, often through the distinct ethnographic lens. In turn, Menchelli, Martínez, and Counahan resist an ethnographic impulse and invite the exploration of materials, perception, and embodied experience as the unique means to shape our being in and relating to the world and others. 
For the exhibition at HCP the artists have created a limited-edition collaborative heliogravure, which will be available for sale at the gallery. 
---
About the Artists
Born in Brazil, Andrea Martínez received her bachelor's degree from the National School of Painting, Sculpture and Printmaking "La Esmeralda" and participated in the seminar on contemporary photography at Centro de la Imagen, Mexico City. In 2015 and 2017, she was the recipient of the prestigious Young Creators Grant from FONCA (Fondo Nacional para la Cultura y las Artes).  Martínez exhibited widely in Mexico, including prestigious venues such as Museo Experimental El Eco (2017) and Museo de Arte Moderno (2019), and showed in Kunstraum SUPER in Vienna, Austria (2019) and the Museum of Human Achievement in Austin, TX (2018). She has been artist in residence at the Banff Centre in Canada (2013), the Onoma Fiskars AiR in Finland (2015), and Unlisted Projects in Austin, Texas (2018). She is currently an educator at Centro University in Mexico City.
https://cargocollective.com/andmartinez/About
Ig: @arenitas
Fabiola Menchelli received an MFA in Photography and Visual Arts from the Massachusetts College of Art and Design and a BFA in Computer-Mediated Arts. Her most recent shows include Parallax at Proxyco Gallery (New York City), Arróniz Arte Contemporáneo (Mexico City), Marshall Contemporary (Los Angeles),  Black Box Projects  (London), Fundación MARSO (Mexico City), Casa Wabi (Mexico City), Blain Southern Gallery (London), Brett W. Schütz Gallery (Mexico City), Paris Photo 2018 (Paris), and Photo Dubai (Dubai). She has participated in distinguished artist residencies such as Skowhegan School of Painting and Sculpture, Bemis Center for Contemporary Arts, Casa Wabi, Casa Nano and will visit Unlisted Projects in Austin, TX, in 2021. She is a recipient of the Fulbright–García Robles Fellowship (2011), the acquisition prize of the XVI Mexican Photography Biennial at the Centro de la Imagen in Mexico City (2014), and the National System of Art Creators Grant from FONCA in Mexico. Menchelli has taught and lectured widely, including at Reed College in Portland, OR, University of Cincinnati, Academy of Visual Arts in Mexico City, CENTRO University for Design, Film, and Television, Massachusetts College of Art and Design, and Universidad Iberoamericana. With Lecaromo, el Círculo de Crítica de Obra, during the pandemic she developed a fully funded photography workshop for Latin American artists.
Ig: @fabiolamenchelli
Born in Mexico City, Miguel "Mike" G. Counahan studied architecture at the National University of Mexico, fine arts at the National School of Painting, Sculpture and Printmaking "La Esmeralda", and received a master's degree with honors from the Autonomous University of the State of Morelos. He has exhibited in solo and group shows in Mexico, Ireland, United States, Argentina, Brazil, and Uruguay. Counahan was the winner of the XVI National Prize in Engraving "José Guadalupe Posada," and participated in the residencies at the Banff Center, Canada (2011) and Casa Wabi (2019). He owns a workshop dedicated to the research and recovery of old photographic and printmaking techniques.
https://www.instagram.com/eltallerdemike/
Ig @eltallerdemike
---
About the Curator
Leslie Moody Castro is an independent curator and writer whose practice is based on itinerancy and collaboration. She has organized, produced, and collaborated on projects in Mexico and the United States for more than a decade. She is committed to creating moments of artistic exchange and dialogue, and as such is a co-founder of Unlisted Projects, an artist residency program in Austin, TX. Her critical writing is also reflective of her commitment to place. In 2017, she served as Curator and Artistic Director of the sixth edition of the Texas Biennial, and was recently the first invited curator in residence at the Galveston Artist Residency. Her curatorial projects received two grants from the National Endowment of the Arts (2016, 2017). Moody Castro earned a Master's degree at The University of Texas at Austin in Museum Education with a portfolio in Museum Studies in 2010, and a Bachelor's degree in Art History at DePaul University in Chicago in 2004. In addition to her firm belief that the visual arts create moments of empathy, Moody Castro also holds firmly that mariachis make everything better. 
Ig @lesliemoodycastro 
---
View the Exhibition by Appointment



Admission to HCP is free and by appointment only. Using the button below, schedule your 45-minute appointment in advance to view A Composition of Possibilities in person during the following gallery hours:
Wednesday–Thursday: 11 am–7 pm
Friday: 11 am–5 pm
Saturday–Sunday: 11 am–7 pm
Free group tours are available both in person and virtually for groups of 5 or more on Wednesdays – Fridays from 11am – 5pm, pending staff availability. Please complete this form to make an appointment or email Natalie Rodgers, Community Education Manager, at natalie@hcponline.org for more information and questions.
---
Questions
For questions about this exhibition, please contact Samuel Rhodes, Exhibitions Assistant, at samuel@hcponline.org or 713-529-4755.
---
Dates



Exhibition On View


September 24–November 7, 2021