Morgan Ashcom What the Living Carry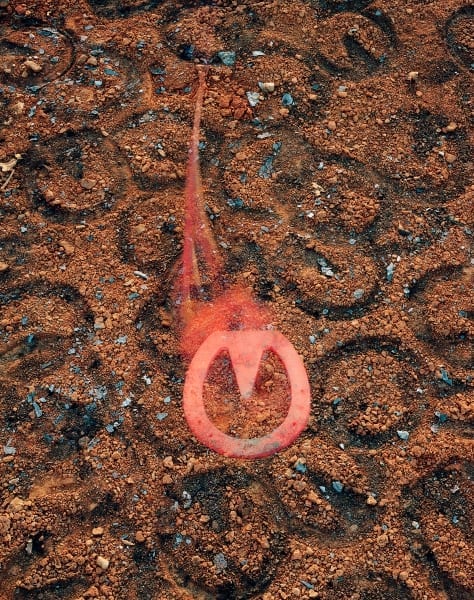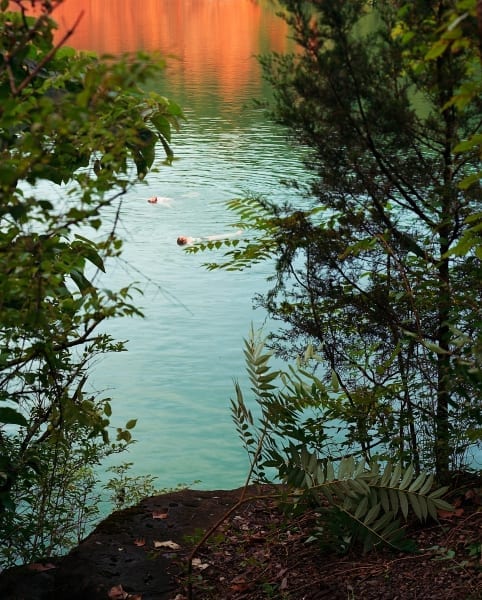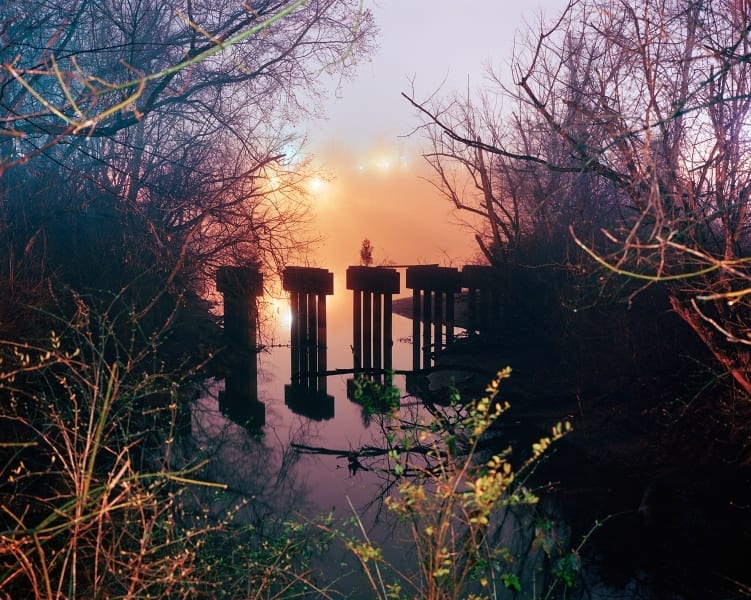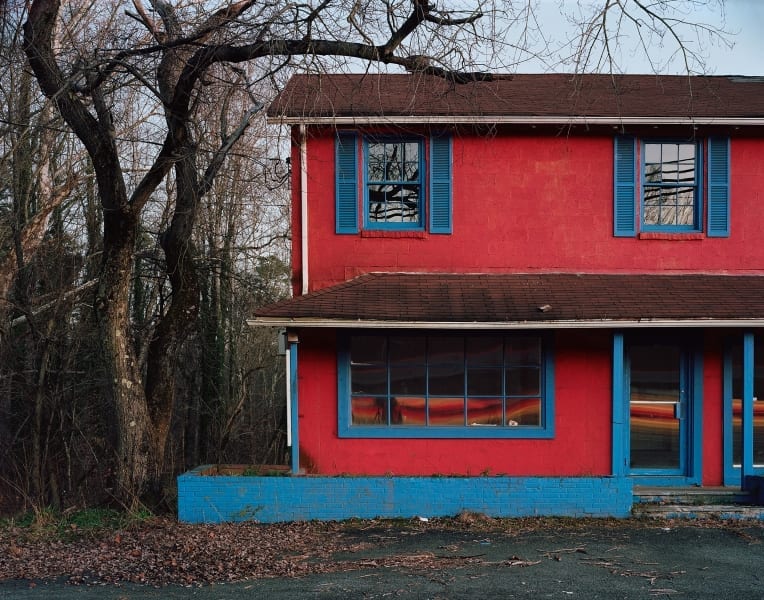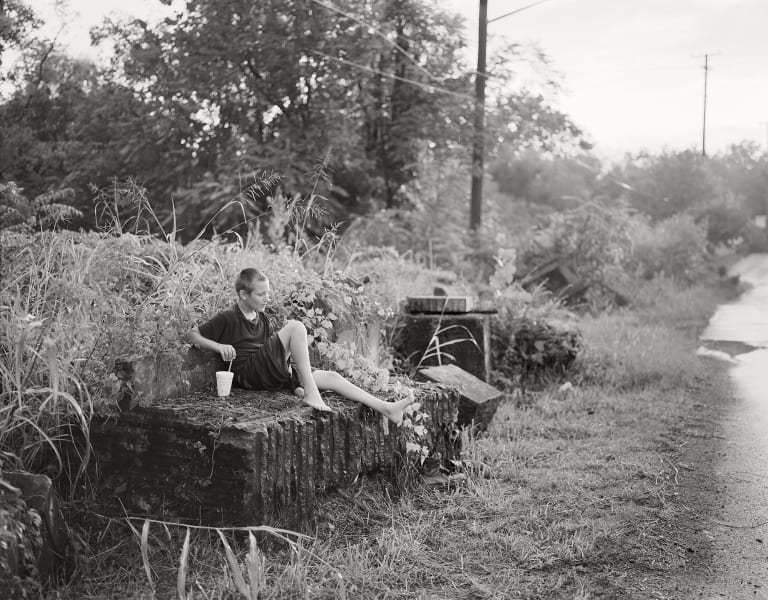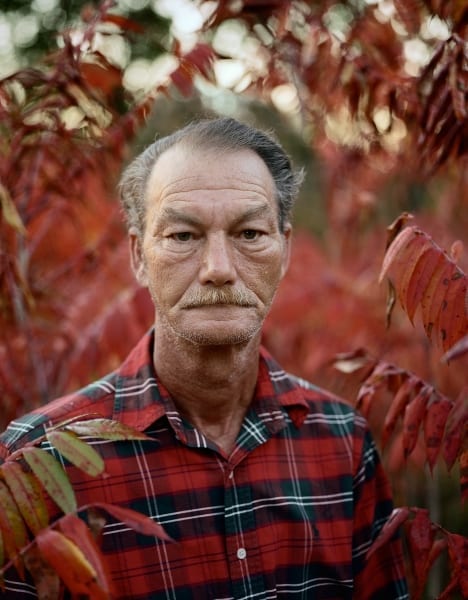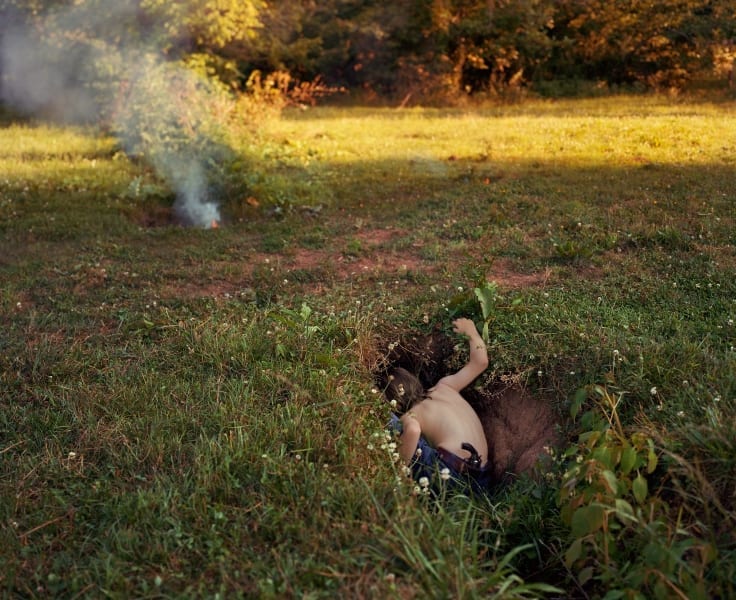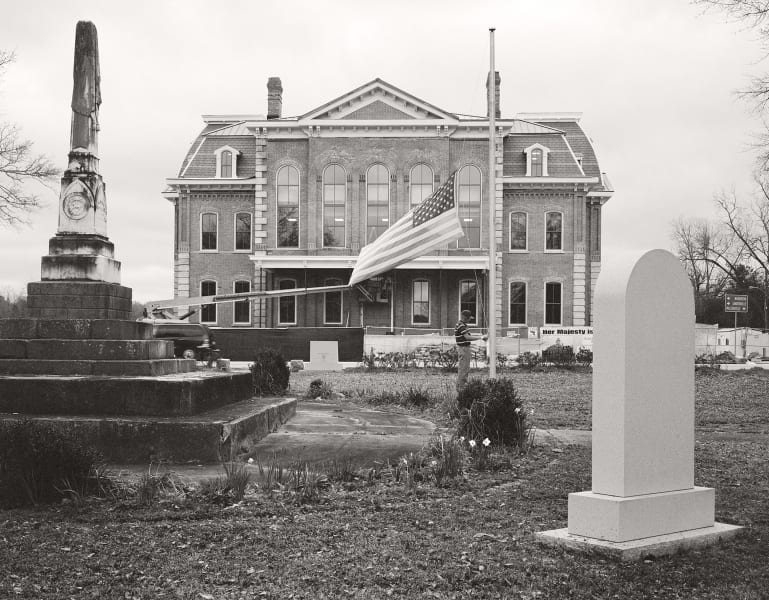 In What the Living Carry, artist Morgan Ashcom presents the fictional town of Hoy's Fork, a place inspired by memories of the rural American setting in which he grew up. Here, history, mythology, and visual culture intermingle to shape the fabric of place—from the architecture of its main streets to the genetic code of its inhabitants. Shot throughout various locales in the eastern United States, the project consciously picks up where many iconic photographs of the twentieth century left off. Unlike Walker Evans or William Christenberry, however, Ashcom's aim is not to show us what rural America looks like. Instead, these photographs present visual cues to stories, myths, histories, and ways of being that we carry on from the past.
What the Living Carry uses some of the classic tenets of the documentary aesthetic—large-format straight shots, ostensibly unedited views, and a mix of landscapes and portraits—to subvert viewers' inherited beliefs about the veracity of photography, and particularly our easy acceptance that the realism of the photograph is real. In these photographs, we see real people and real places, yet together they present a view of a singular place that does not exist. It is simultaneously everywhere and nowhere, much like the past. Ashcom aims to challenge our assumptions of place by showing us—quite literally—that these inherited beliefs, practices, and vestiges of visual culture are more ubiquitous than we might think.
The photographs are presented alongside a hand-drawn map, type-written correspondence, a single channel video, photographically-generated sculptures, a grave-marker, and pastel rubbings, which function as metaphors for truth, cultural inheritance, and photographic reproduction. In the town of Hoy's Fork, the living grapple with these ideas. While they may reference and even contain elements of history, they also function as foundations for resiliency, adaptation, and new possibilities—depending on how we interact with all they contain. As the southern novelist William Faulkner wrote, "The past is never dead. It's not even past." What the Living Carry asks us to imagine how we might reach beyond our inheritances—photographically and culturally.
---
About the artist
Morgan Ashcom is an artist based in Charlottesville, VA whose work explores the tension between invented and experienced narratives. Ashcom's work has been exhibited and published nationally and internationally including two solo exhibitions at Candela Gallery and the Houston Center for Photography in 2018. His work has received numerous awards including Center's Choice Awards, the German Photobook Award and the Center for Photography at Woodstock's Photography Now Purchase Prize. Ashcom has been an artist in residence at Light Work and has taught at Western Connecticut State University, Ithaca College, University of Hartford, Cornell University and the University of Virginia.
---
Related Programming
Truth, History, and Photography in Morgan Ashcom's What the Living Carry
New Southern Photography, A Lecture by Ogden Museum of Southern Art Curator, Richard McCabe
---
Support for this exhibition has been generously provided by Joan Morgenstern
Additional support provided by the National Endowment for the Arts
On view
September 7, 2018 – November 11, 2018
Opening Reception
Friday, September 7, 2018, 5:30pm-8pm
Artist Talk at 6pm