Learning Curve 14
Juried by Prince Varughese Thomas
Learning Curve is an annual exhibition of selected work made by HCP´s students from the past year. From digital to alternative processes, the exhibition highlights the various educational programs HCP offers through its Learning Center.
Houston Center for Photography offers over 300 workshops and classes a year ranging in skill level and medium reaching over 1,000 lifelong learners. The instructors that lead these photography workshops are local professional photographers and artists that are able to share their knowledge with the Houston community. In addition to the group of instructors from Houston, HCP also hosts classes taught by visiting artists from across the nation such as Duane Michals, Dornith Doherty, Susan Burnstine, Henry Horenstein, and Joni Sternbach. With a large and experienced group of instructors, HCP is able to offer something to students of all levels and photographic experience.
Selected Artists:
Susan Alexander
Victoria Bjorklund
Rosangela Biaya Cristina Bufalino Villegas
Elizabeth Carney
Lorena Castillo Berrones
Mark Curtin
Laura Ferrara
De Ferrier
Magdéleine Ferru
Chelsea Garcia
Kimberly Gerber
Terri Golas
Ketsia Hamilton
Shamss Hammami
Li Kenna
Emily Laughlin
Renato Lenzi
Tiffany Lester
Burke Long
Ed Malcik
Elaine Matte Mut
Alexander McAdams
Christopher McConnell
Mia Mitchell
Jakayla Monay
Anh-Thuy Nguyen
Vallery Orr
Jory Pacht
Victoria Pasley
Kimberly Reiff
Haya Varon
Lilianna Wolf
---
About the Juror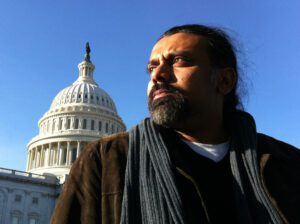 Prince Varughese Thomas  is an Indian immigrant, born in Kuwait, partly raised in India, and naturalized in the United States. Code switching between communities has been a consistent aspect of his life that has allowed him to recognize and explore various aspects of culture through his art. This experience through his formative years to adulthood has directly affected how he looks at society and attempts to examine places worthy of exploration and critique to raise larger questions through his art. With an educational background in psychology and art, the various projects Thomas investigates speak to the US American & global experience through an array of themes including: identity, inequality, representation, and grief.  
A winner of Time-Based Media in Art Prize 7, a Texas Biennial Artist, an Andy Warhol Foundation Idea Fund Recipient, and a Joan Mitchell Foundation Emergency Grant Recipient, Thomas has presented his work in over 250 solo and group exhibitions at numerous museums and galleries, and in various public and private collections.
Thomas received his B.A. in Psychology from the University of Texas at Arlington, and M.F.A. from the University of Houston. He is currently a Professor of Art at Lamar University.
Dates



Exhibition On View


September 24–January 9, 20212