As we observe this Memorial Day and commemorate those who have lost their lives in military service, spot is highlighting a selection of images from artist and educator, Inbal Abergil. The works presented in Abergil's project, Next of Kin, reflect the ways in which Gold Star Families grieve the loss of their loved ones killed in military combat. From 2014-2019, Abergil traveled across the United States to interview families who had lost relatives in wars spanning from World War II to the on-going conflicts in Afghanistan and Iraq. What remains is a profound series of images that brings light to the ways in which these families remember their kin—medals of service are showcased in dust-proof wooden cases; tattoos serve as permanent reminders of a love lost; articles of clothing are returned only to be memorialized in perpetuity. 
Paired with each image are verbatim accounts from the families, serving as firsthand testaments of pain, loss, and aftershock. As we rely on our own experiences to contextualize the seemingly mundane objects portrayed in this series, it is from the direct accounts from these families and their unrelenting need to preserve the memory of their lost kin that we can truly begin to grapple with the long term effects of loss.
Abergil has expanded this project into a publication of books, N.O.K-Next of Kin, which includes two volumes, one featuring photographs and one containing testimonials and essays, published by Daylight Press.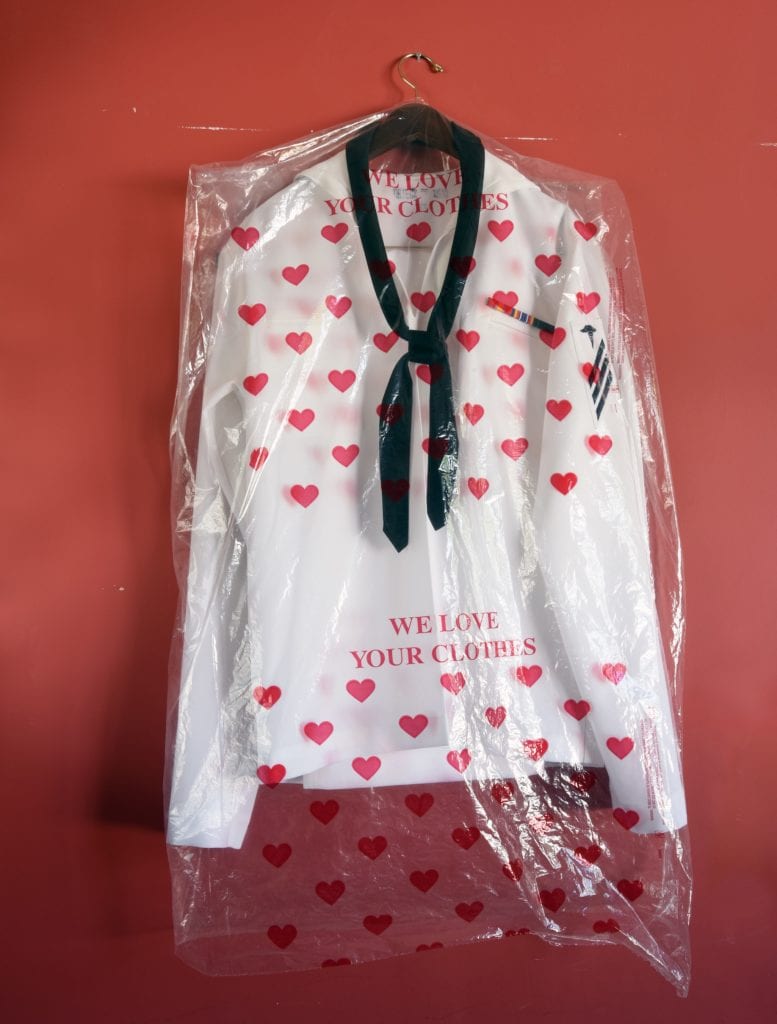 HN William F. Ortega, Marine Expeditionary Force. Killed in action June 18, 2010, Afghanistan.
"We are five sisters and him. He was born in Nicaragua. We came here when he was 3 years old. When he was killed, they told us that he became an American citizen."
From a conversation with William and Maria Ortega, his father, his mother and Edna Ortega, his sister. © Inbal Abergil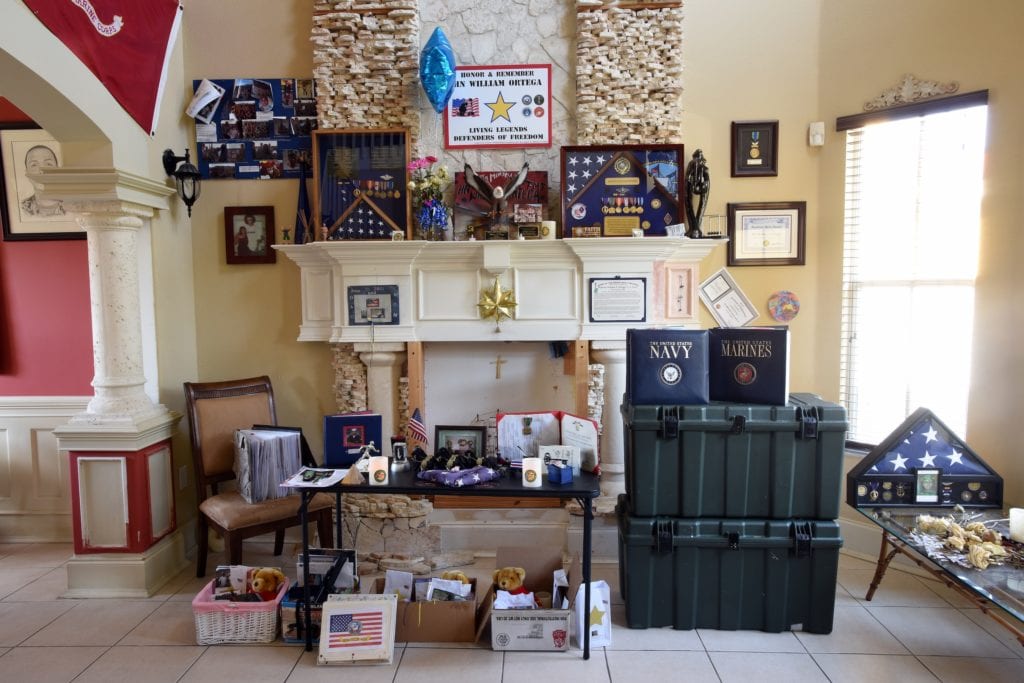 HN William F. Ortega, Marine Expeditionary Force. Killed in action June 18, 2010, Afghanistan.
"My dad says he doesn't like going to that area  in the living room, because when he looks at his medals, he starts thinking, 'What did you  become to me? Pure medals? … I told you to not try to be a hero because the heroes end up in the cemetery.'"
From a conversation with William and Maria Ortega, his father, his mother and Edna Ortega, his sister.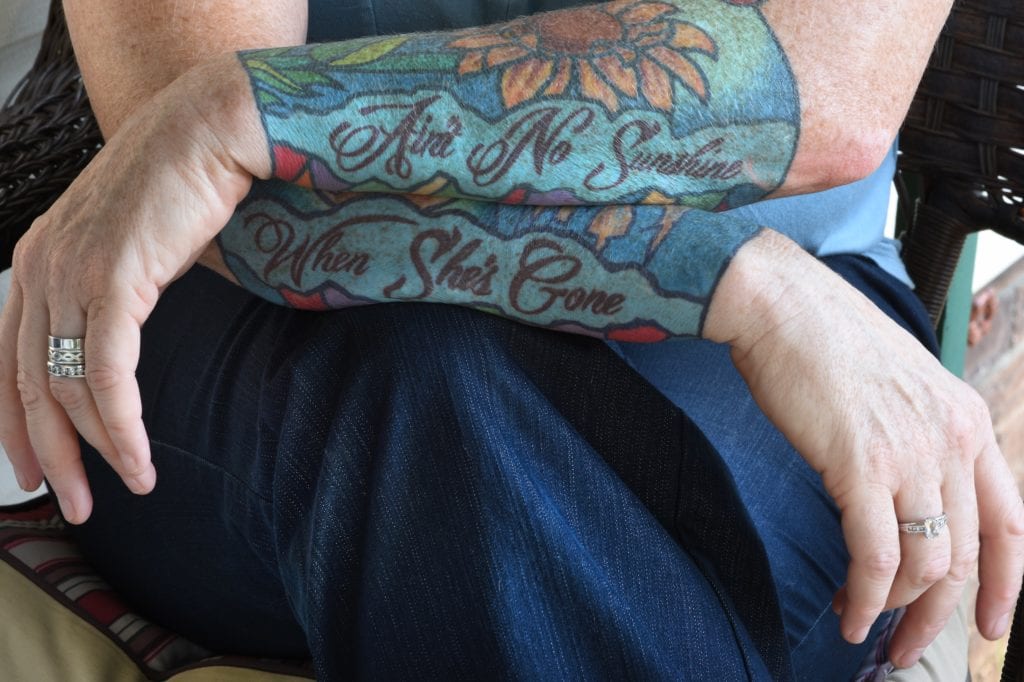 Sgt. Donna R. Johnson, Killed in action October 1, 2012 Afghanistan.
"I grabbed our marriage certificate and went over there. I had to go to track them down and force them to give me a notification. They should've respected me enough to notify me. If it wasn't for her mom treating me as her spouse, then I would've been shut out completely. I wasn't considered her next of kin."
"Her mom allowed it to be put in her obituary that she was survived by her spouse, Tracy. Those are the copies of those medals, because her mom insisted that I be given a copy of all the medals. I know a lot of people who probably will go, well, you got the medals; it isn't the same thing, it's not the same thing. I wasn't presented with my wife's medals; these are copies. This is not the same, I hope you understand."
"She did want a tattoo of our favorite saint before we deployed, and of course time ran short… and then it turns into whenever we were apart, the song that always rang in my head was Ain't No Sunshine When She's Gone. I did it after she left so these are memorial tattoos."
From a conversation with Tracy Dice-Johnson, her wife.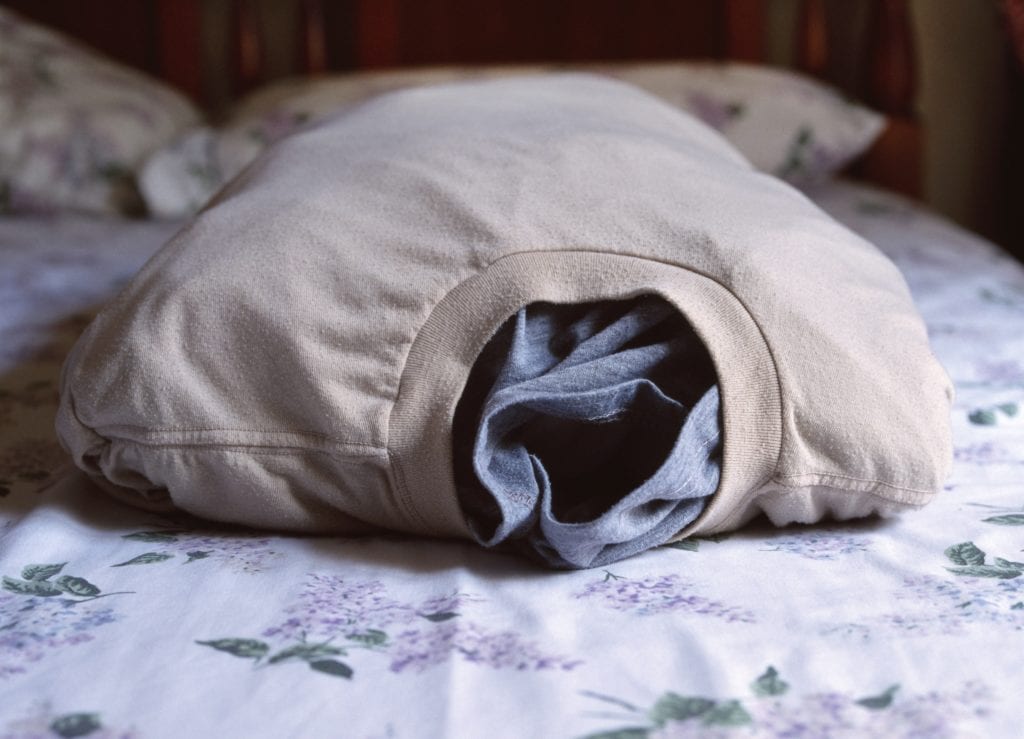 PV2 Isaac T. Cortes, Killed in action, November 27, 2007 Iraq.
"This is his pillow. It's his two shirts. This is his army shirt and this is his other shirt.   I always keep it like this. The two shirts and the pillow came back, so I kept this. And that's how I sleep with them; I pretend that it's him. It's not him, but I pretend."
"It took me a year before I put up anything of Isaac up. And then when I lost my apartment it hurt, because it's like I put him back in a box and back in storage, never to see him again."
From a conversation with Emily Toro, his mother.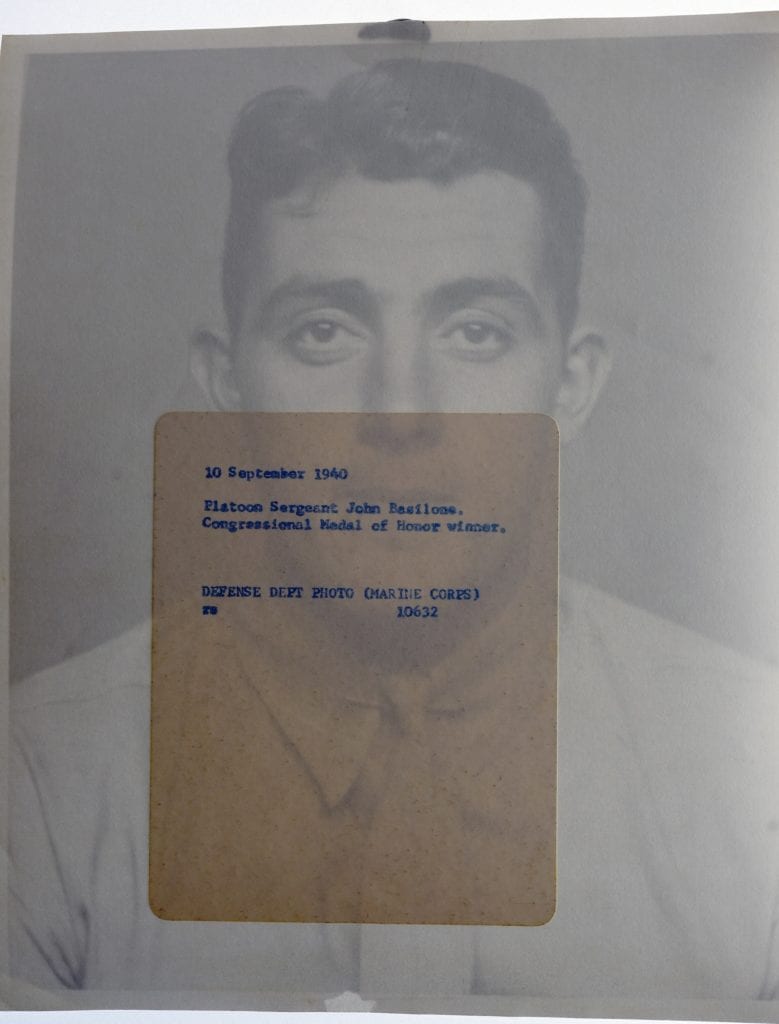 GySgt. John Basilone, Killed in action, February 19, 1945 Japan.
"He was a Medal of Honor recipient in WWII…I mean, you kind of remember this is a little town in NewJersey, and all of a sudden there is a hero. And these are people who just are hardworking people; mygrandfather is a tailor. I mean, my uncle was in Life magazine when he was still alive, when he was selling war bonds."
From a conversation with Diane Hawkins, his niece.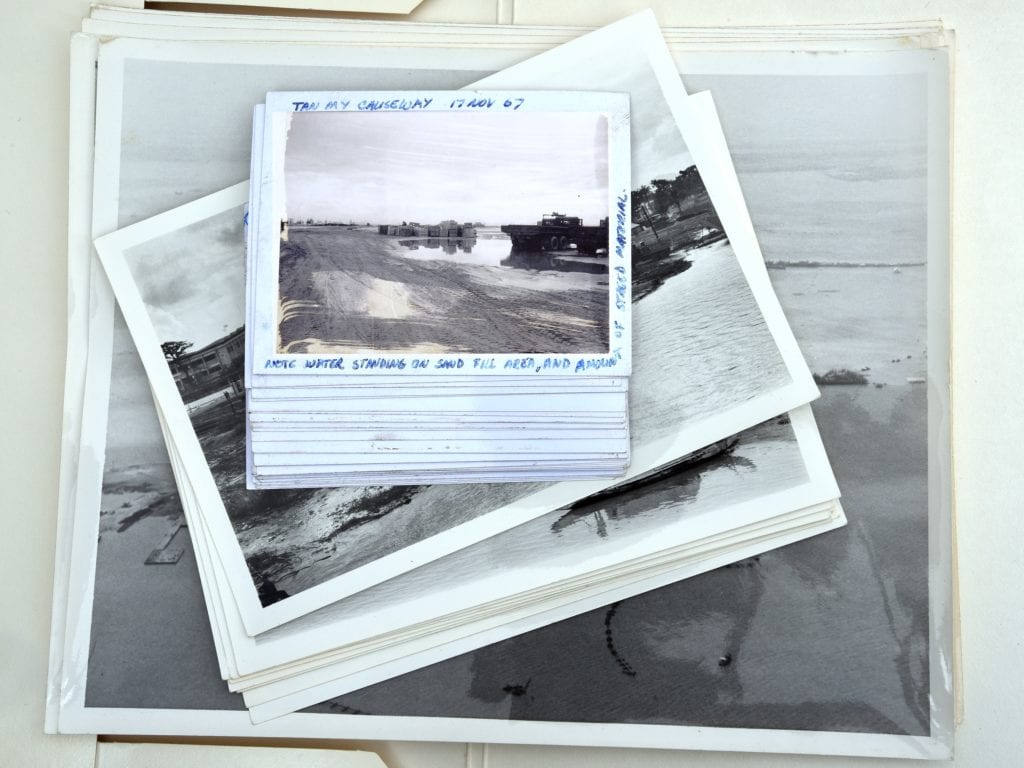 LTJG Robert W. Moinester, Killed in action January 31st,1968, Vietnam.
"We used to follow it because it was the first war on TV. When he was killed, that really came—that hit me.You're watching the news and stuff; you say, this is for real. Oh my God. After all that hurt and after we buried him, I remember not following the war on TV anymore."
From a conversation with Ray Moinester, his brother.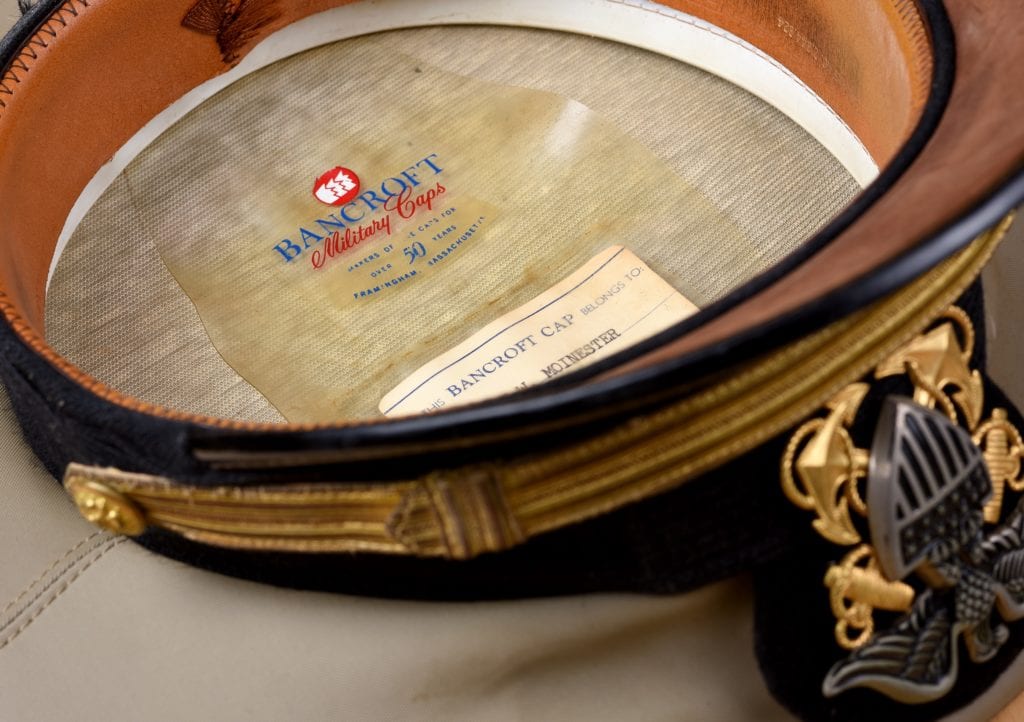 LTJG Robert W. Moinester, Killed in action January 31st,1968, Vietnam.
"At the time, there was a lot of conflict over the Vietnam War. And there was a time that Robert actually thought that he didn't agree with the war. And he thought he would go to Canada. And there were heated argumentsbecause my dad, as a World War II vet, that's not acceptable".
"I remember my father saying, 'You know, the world still goes around.' He says, but we're getting off for a while."
From a conversation with Barbara Moinester, his sister.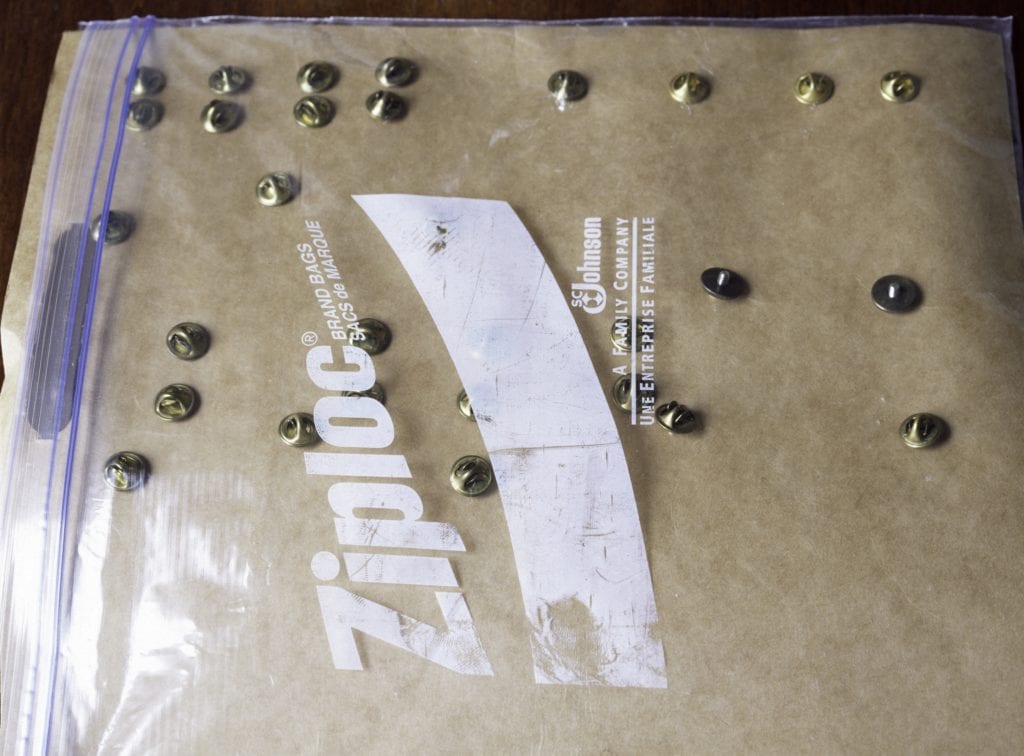 CPT Jesse Melton III, USMC, Killed in action September 9, 2008, Afghanistan.
"My son called me before he was deployed to Afghanistan and said, 'Mum, I had a dream that I'm either going to be wounded or killed, but I'm going anyway.' He said, 'I want to go change the world and make a difference.'  I said, 'Our time is handed,' and said Psalm 31:15, 'Our time is in God's hands.'"
From a conversation with Janice Chance, his mother.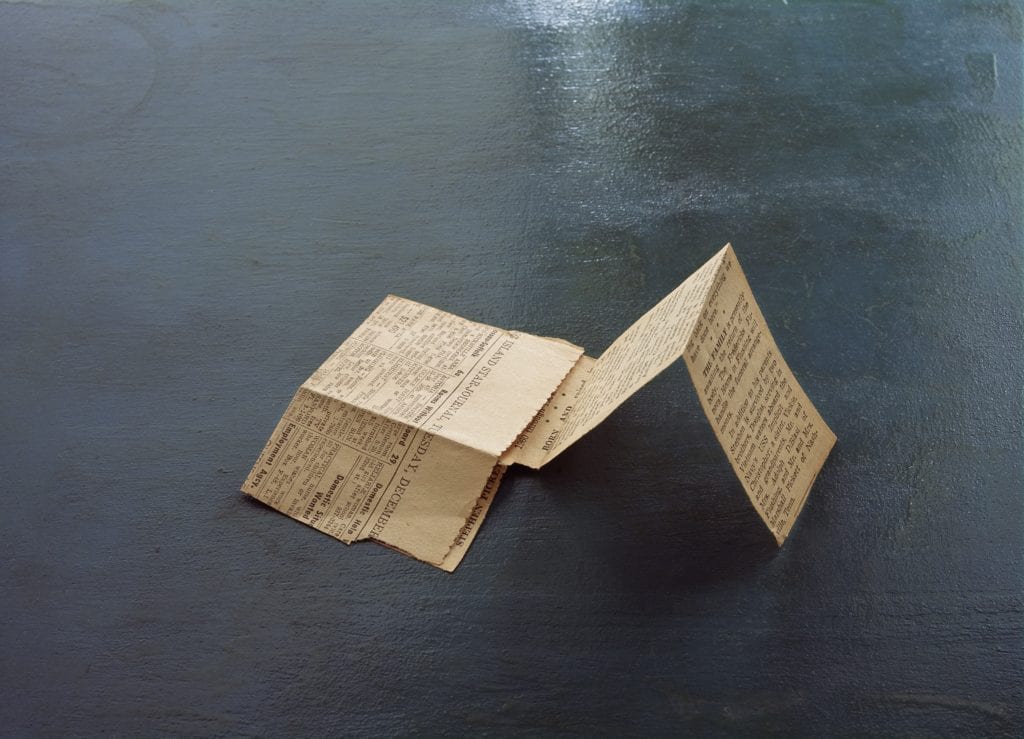 PFC Stephen William Pickett, Killed in action, December 14, 1967 Vietnam.
"This was the newspaper article after he was killed. It was on December 19th, 1967. He actually was a paper boy so this was the journal that he used to deliver."
"I think it was just realizing now we didn't talk about it. It wasn't something you were proud of. You didn't walk around going, 'My brother was killed in Vietnam.' It was almost like your brother was a baby killer and stuff like that. Because people hated the Vietnam War. Not everybody, but that was pretty much the essence of it."
From a conversation with Victoria Miano, his sister.
About the artist
Inbal Abergil is a New York based photographer and educator originally from Jerusalem. Her recent practice focuses on the aftermath of war and the human cost of conflict.
Most recently she is nominated for the Smithsonian Artist Fellowship (2020), the recipient of the Pollock-Krasner Grant (2018), a finalist for the Jerome Hill Artist Fellowship (2019) and the 2018 Documentary Essay Prize in Photography, CDS at Duke University. Her series "Nothing Left Here But The Hurt" has been nominated for the prestigious Prix Pictet Photography Prize (2012). She was selected as a 2013 FlaxArt International Artist in Residence, Northern Ireland, and was an artist in residence at Baxter St. at the Camera Club of New York (2015).
Her work has been exhibited internationally in museum and gallery exhibitions in the US, Belfast, Northern Ireland, South Korea, Amsterdam and Israel. Most recently her work is included in the "Capture your Freedom" exhibition at Franklin D. Roosevelt Four Freedoms Park, NYC and "In the Presence of Absence", The Elizabeth Foundation for the Arts, New York City.
Abergil's work is in the permanent collections of the National Gallery of Art, Washington, DC, Israel Museum, Fisher Landau Center for Art, Haaretz and The American University Art Museum. Her photographs have appeared in publications such as The Los Angeles Times, Lens Culture, Musée Magazine, Photograph Magazine, PDN, BuzzFeed and Hyperallergic.
Abergil received her M.F.A. in Visual Arts from Columbia University (2011), and in addition to her studio practice, Abergil is an Assistant Professor of Photography at Pace University.